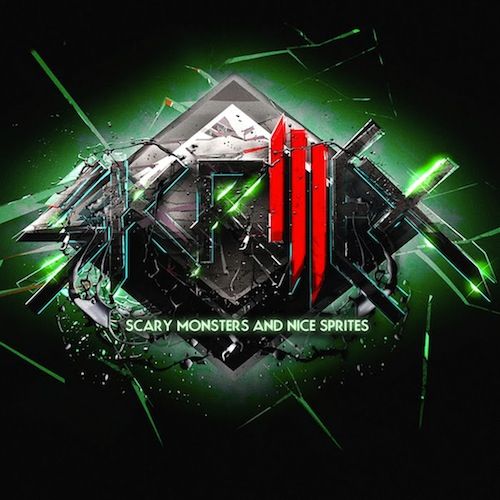 Five years ago today, one of the most important EPs in the history of electronic music was released. If you weren't already a fan of the genre, this Skrillex classic made you one. Boy, has it ever been a whirlwind of aggressive robot noises. Scary Monsters and Nice Sprites brought dubstep to its commercial peak, winning two Grammy Awards in the process for Best Dance Recording and Best Dance/Electronica Album. It's funny to think it's only been five years. The number of dubstep productions created in just the last year alone shows how big of an impact Scary Monsters and Nice Sprites had on the industry. In fact, if you ask many of today's most popular young producers, a lot of them would probably list Skrillex, and more specifically this particular EP, as an inspiration. By strategically moving dubstep forward, as something called brostep, Skrillex popularized what it means to produce bass music in the United States.
deadmau5 had a major role in placing the EP on the electronic map. After meeting up at a HARD party in LA, Sonny dropped Joel a USB device featuring all the tracks from the EP. This was mentioned during a Twitch Q&A after deadmau5 was asked how up and coming DJs can still continue to make grassroots connections. As a result, Joel brought Sonny on tour and signed him to his mau5trap record label, eventually introducing the world to Skrillex.
Get your headphones on and relive why this EP was a force in the world of music. If you still haven't purchased Scary Monsters And Nice Sprites, you can do so here.