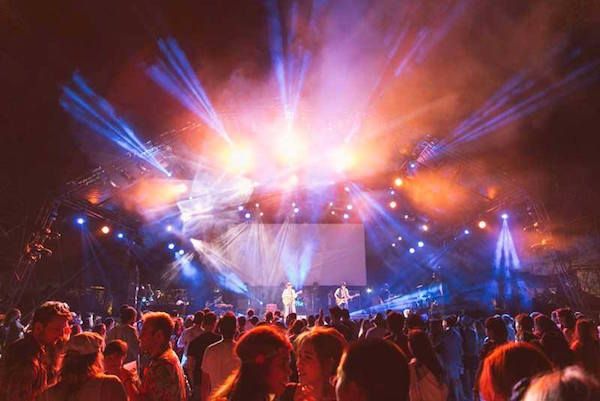 With the stunning natural beauty of Thailand as its backdrop, Wonderfruit Festival is a special, 4-day cross-cultural arts and music destination that offers attendees a one-of-a-kind, sustainability focused and eco-friendly festival experience, taking place from December 17 to December 20 of this year. Wonderfruit attracts forward-thinking attendees from all over the globe with its four highly conceptualized stages full of world-class international and local music, ranging from live acts, DJs, and hip-hop to alt-R&B, Thai folk, techno, regional Asian acts and circus arts. This year's lineup will include performances from Mos Def, R&B duo Rhye and the breathtaking, twirling, fire-breathing cirque performers of Lucent Dossier Experience. Wonderfruit also boasts a variety of visionary arts, culinary farm to feasts, over 20 traditional Thai street outlets, health and wellness experiences, perspective-altering talks, engaging workshops, natural adventures and more. With a vision of cultivating creativity and inspiring personal responsibility, Wonderfruit proves to be Asia's newest pioneering feat found situated at the nexus of tropical beauty and culture.
Wonderfruit's new mini-film, Journey To Wonderfruit 2015, showcases the beauty of Thailand, the festival's home, as well as the majesty of Wonderfruit's people, who all come together under one spirited mission: to celebrate art, creativity, and individuality in a socially-conscious and eco-friendly way. Watch Wonderfruit's official trailer above to see why attendees consider this festival to be a life changing experience.
Tickets begin at $160, with boutique and RV camping and hotel packages also available for purchase here.