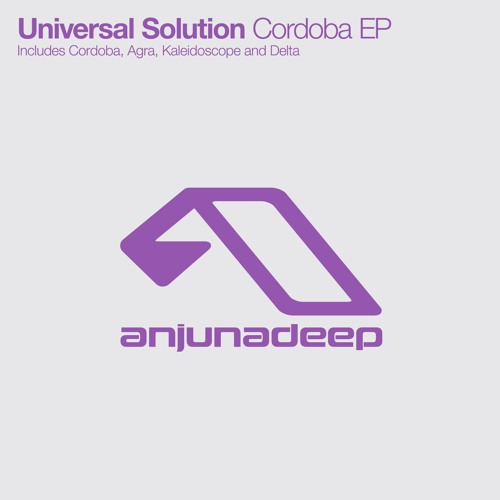 Universal Solution – Cordoba EP
Universal Solution's
"Cordoba" came into the world as one of 32 tracks lucky enough to make the cut and grace the track list of the new
Anjunadeep 07
compilation whom the curators,
James Grant
and
Jody Wisternoff
state their selections are where they think the house music scene is going in 2016.
"Cordoba" is part of a larger collection of songs by Universal Solution called the Cordoba EP. Each tune hits you with wave after wave of rolling pad work that while restructured in each track, all serve their purpose as leading the charge with some impressive afternoon vibes. Don't leave out the blended in drum kits that add the oomph needed to present these track into the club environment. Without them, they'd just be some downtempo collection of songs you could fall asleep to.
As always, beautifully crafted music is coming out of the Anjuna camp. Big surprise? I think not. They've been invested in the 'deep' scene for 10 years now and are looking stronger than ever.
Universal Solution – Cordoba EP | Beatport