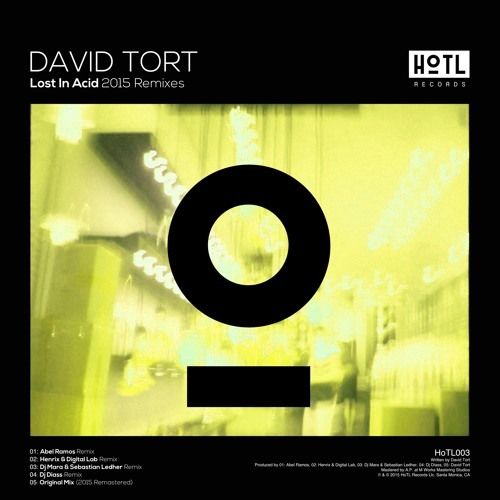 David Tort – Acid (Henrix & Digital Lab Remix)
It's impossible to ignore the battle for ravers with Henrix campaigning for the cause through his thwacking basslines and PLUR-inspired messages. Ever since he laid down the 'raver's manifesto' known as "Acid, Rave, Sex" last year (and officially earlier this year), the Miami-based producer proclaimed himself as not only a raver but a fighter who prolongs the culture.
He continued to uproar on his Raverz EP in collaboration with Adrien Mezsi when it dropped a few months ago. And now Henrix is at it again with his remix to David Tort's "Acid" alongside Digital Lab. By taking an already established token in house music and fueling the classic with even more energy, the remix further solidifies Henrix's fight to rave. "Acid" acts as a follow-up to "Acid, Rave, Sex" with the former drawing influences from the anti-government proclamation. The duo keep the tempo of the original intact, lacing the beats with striking bass and electro drops.
David Tort – Acid (Henrix & Digital Lab Remix) | Beatport