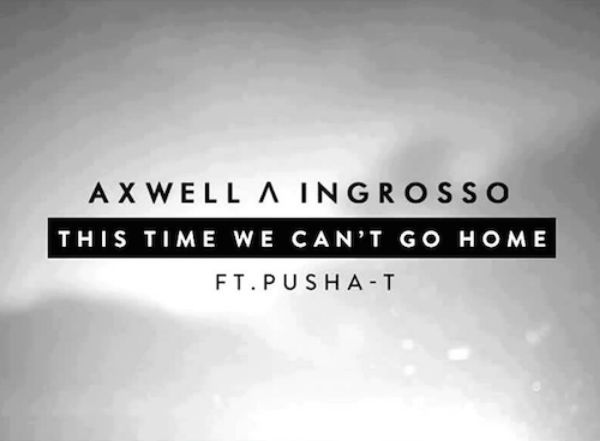 'This time we can't go home' isn't just the upcoming single from the massive Swedish duo of Axwell Ʌ Ingrosso, but it is also what thousands of refugees from the Middle East are saying. They are forced to leave their homes to look for greater pastures by risking their lives by crossing borders and riding on unstable boats illegally into countries all throughout Europe.
Axwell & Sebastian Ingrosso unveiled their latest campaign #ThisTime during ADE. It featured pop-up art installments and fake crows with their signature "Ʌ" logo painted on them, as they chirp to a tone fairly similar to the riff of the upcoming single. The guys also performed to a sold-out crowd at the world famous Heineken Music Hall, debuting not only the new single, but more new material from each of their respective labels as well.
As mentioned in a previous article, all proceeds for "This Time" will be donated to UNHCR, which is a charity that is coming to the aid of the refugees who have been torn away from home. This Friday, November 6th, Axwell Ʌ Ingrosso are set to release the new single via iTunes and Spotify. Make sure to do your part and buy "This Time" for both the brilliance of the track and for the support of the refugees that are in dire need of your help.