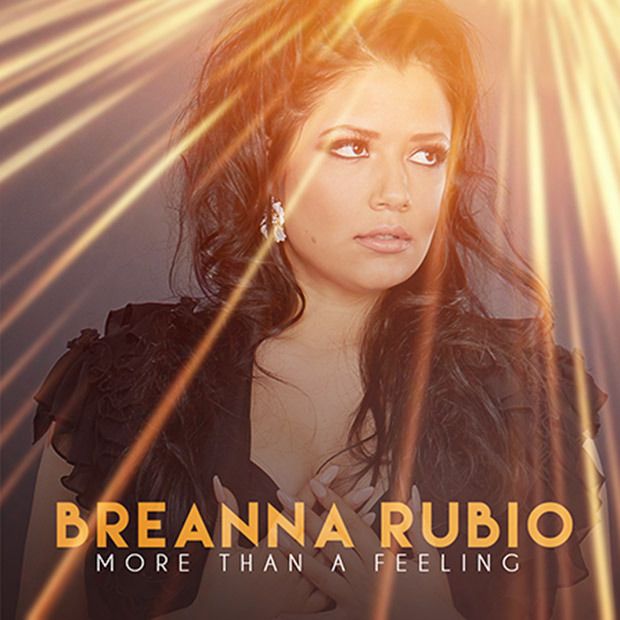 After making waves in the dance music world with "Fly Alone", Breanna Rubio returned to the charts this month with her follow up single "More Than A Feeling" on Upscale Records. The single, which has been remixed by Dave Audé, Sted-E & Hybrid Heights, Bimbo Jones among others entered #11 on Billboard's Dance Charts, #3 on Mediabase top 40 independent artists charts and helped to place Breanna into the top 5 of the most active new independent artists on U.S. pop radio.
Breanna was discovered last year by Tami Smith, an A&R talent scout for Upscale Records. Unlike many other singers in the EDM genre, Breanna also writes the lyrics to her music and co-wrote "More Than A Feeling" with Damon Sharpe at his studio in Burbank. Her debut release "Fly Alone" featuring Fat Joe and D.one reached #22 on the Billboard Dance Club charts and charted number #20 in the UK.

We got together with Breanna this week for an exclusive interview:
Where did you grow up and how did you get into singing/songwriting?
I grew up in Arvada, Colorado. What drove me to pursue a singing career would be my passion for music at such a young age. When I was four years old I would get on our couch at home and belt out Leann Rimes songs and just sing my heart out. Once my parents saw I had such an interest in music they put me in singing/piano lessons and I've been singing since age 4!
What other records are you recording and do you have any releases planned?
We have an album in the works that I am very excited about, we will be finishing that up shortly and will be releasing it in early 2016.  I also currently finished co-writing and recording a new single with Makeba Riddick.  The single should be released early 2016.
What was the inspiration for the song and what does it mean to you?
The inspiration for my song "More Than a Feeling" was about how I felt about a certain boy at the time. Time slowed down when I was with him and being with him felt magical. The message of the song is to live in the moment and take chances not only when it comes to love but life in general.
What was it like to record the music video? Was it your first music video?
It was amazing recording the music video because it took place in Las Vegas. The concept of the video really came alive with the Vegas setting because it is a flashy fast paced song a lot like Vegas. This was actually my third music video shoot. I had an amazing time watching the song come to life. The crew was awesome and really made the vision for the video a reality.
Which was your favorite mix of "More Than A Feeling"?
It's really hard to pick just one! I love all of the remixes! They are all so different which is awesome because they cater to several different audiences. It is so amazing to hear one song be able to have so many different sounds.
What other artists are you listening to right now?
Tinashe, Taylor Swift, Beyonce, Nicki Minaj, Chris Brown.10. What artists / producers would you like to colab with in the future? I would love to work with Chris Brown, I admire his R&B vibe he brings so much soul to his music I think we could produce an awesome track. Beyoncé inspires as an artist as well because she's has one of the most amazing voices and remains genuine and humble in all her success. She would be an amazing person to colab with as well.