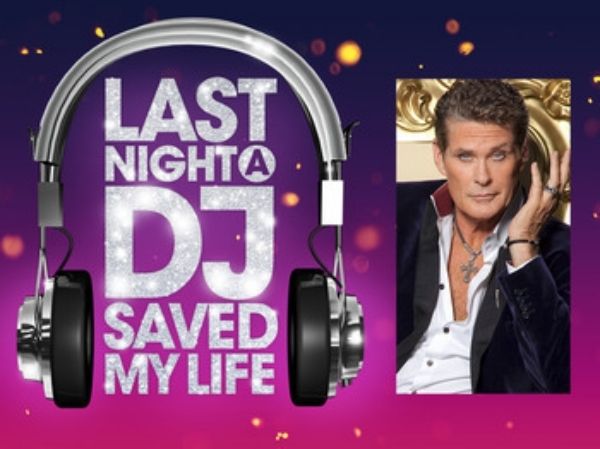 Yes I said it, David Hasselhoff is DJing! Well, he's playing a Balearic DJ in a musical called Last Night The DJ Saved My Life. This wouldn't be the first time The Hoff has starred in a musical, as he was in Jekyll & Hyde on Broadway in New York City and in Chicago on London's West End. Hasselhoff made his claim to fame thanks to his role in the hit TV series Baywatch, but has also excelled in musicals.
David Hasselhoff plays a DJ who performs on the famous Mediterranean party island of Ibiza and has issues dealing with his wild child of a daughter after going through a ugly divorce. About a week ago, the musical made a stop in Blackpool, England to create a trailer. The music is definitely not what you would hear in present day Ibiza, consisting of mostly '80s and '90s pop tracks from the likes of the Venga Boys and The Spice Girls.
Co-star Shane Richie Jr. gave a little summary of the musical, explaining that, "It is predominantly a love story between a dad and a daughter, and the rep and the daughter." Well, to sum it up, it seems like the daughter wants to fall in love with someone her father does not want her messing around with. Check out the the trailer below and if you want to see the musical, grab your tickets here.
Source: Mixmag