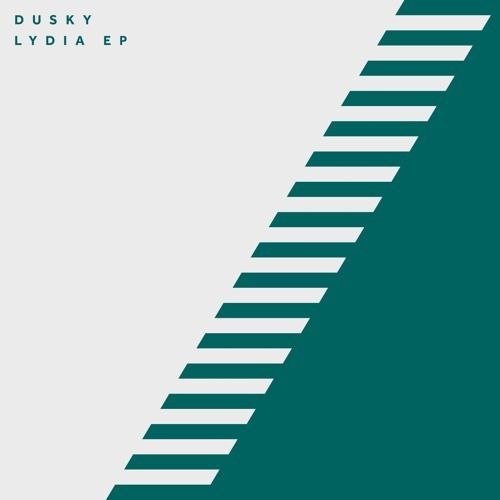 Coming off an eight hour sold out
performance
at the Oval Space in London,
Dusky
continues where they left off; destroying car radios and dance floors alike with their far from ordinary, the
Ordinary Worlds EP
. This time, their
Lydia EP
, brings in three tracks, that while all starkly different in theme, tie together perfectly.
The title and lead track 'Lydia' expresses acid synth designs that keep the listeners in a groove, building and building, around a lydian scale based melodic pattern that's perfect for the club. The inspiration for this tune came to Alfie from a dream he experienced where the dream was completely based on the lydian scale.
The kick drums in 'Bitter Lake' know no bounds. Hard hitting in the correct frequencies, and a never-ending stab that cuts straight to the core. A very up-tempo song that uses a loop coupled with some exquisite transitions and trinkets to liven up an already addicting hook.
'Infinite Libidio' is a chiller of a track, focused around it's percussive elements and vocal samples, the pads progression and makeup give the production a warm yet hard hitting feel and has been in regular rotation in their DJ sets for the past year.
Since debuting their 17 Steps record label in 2014, the rewards in building a diverse and forward-thinking entity has been more than just a success. They're building a family and producing vibes like some of the most sought out boutique labels in the industry.
Dusky – Lydia EP | Beatport