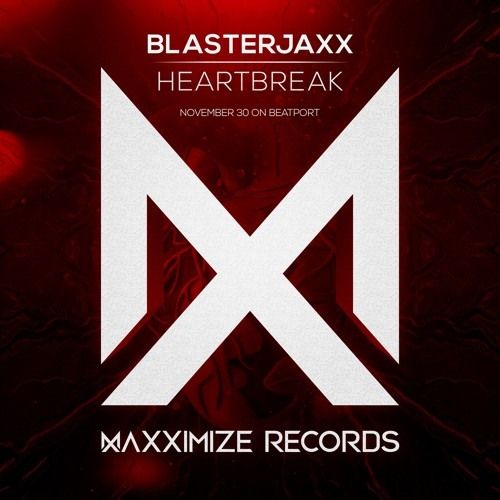 Blasterjaxx – Heartbreak (Radio Edit)
It has only been two weeks since Idir Makhlaf of Blasterjaxx announced that he will be stepping down from performing live shows, starting this December, due to physical and mental health stresses he's been struggling with over for the past few years. This newly found "free time" won't be squandered however.  Idir is set to continue creating massive new material with his other half, Thom Jongkind; their first order of business with this new schedule is to get their newly formed Maxximize Records off the ground with a debut single. EDMTunes is proud to premiere Maxximize's debut track, "Heartbreak"!
The news of Idir stepping down may have come to a bit of a "heartbreak" to Blasterjaxx fans as they will miss seeing the duo performing together from December but the new track is intense. The Dutch boys start off the track with an brilliant trumpet sample, then continues with some sweet sounds from a female vocalist – who's yet to be identified – that complements well with Blasterjaxx' goosebumps driven melody. You can't go a whole song review about a Blasterjaxx song and not talk about the drop; of course the drop is as massive as you can expect from a 'Jaxx tune, and it'll surely have you fist pumping all the way until the short trumpet finale.
Blasterjaxx – Heartbreak (Radio Edit) | Available November 30