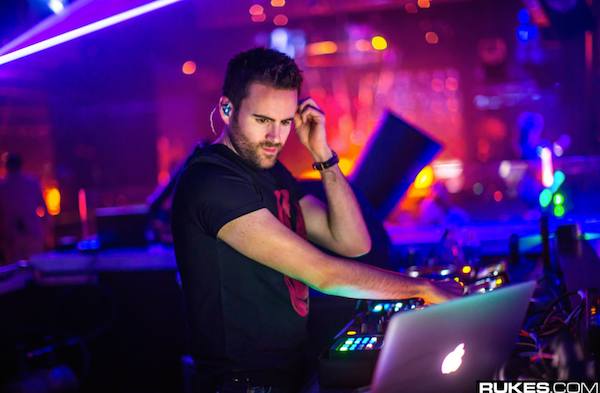 It's been just over a year since Englishman, Gareth Emery, bid farewell to his coveted Gareth Emery Podcast. In return, Emery launched Electric For Life, the endeavour that posed as the replacement to the weekly podcast. Emery's decision to rebrand has served him well, as Electric For Life celebrated its 52nd broadcast November 17th.
Gareth Emery broadcasted the very first edition of Electric For Life a year ago during a live set in Los Angeles, and in order to celebrate the podcasts success, Emery has announced Electric For Life Day; a 24 hour mix which will feature Gareth himself in addition to many, many others. Emery released an A-list roster of artists who will provide mixes in order to commemorate the momentous occasion. Above & Beyond, Andrew Rayel, MaRLo, Dash Berlin, Cosmic Gate, Seven Lions and Paul van Dyk are only a fraction of the talented names who will provide a one hour mix for the event. Electric For Life Day will feature a live broadcast in addition to the guest mixes to be showcased during the 24 hour affair. Gareth Emery's Electric For Life Day will air November 27th thru 28th, so be sure to tune in at 6:30am EST November 27th at electricfor.life to witness the live event. The full talent roster for Electric For Life Day is available below.
Update: 
Below is the Electric For Life Day set time schedule.