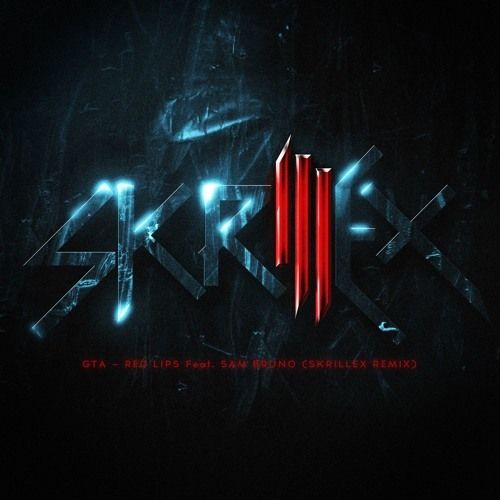 GTA – Red Lips feat. Sam Bruno (Skrillex Remix)
It's here. It's now. It's the most anticipated remix in recent memory. Skrillex has finally dropped his remix to GTA's "Red Lips". After playing the track for the first time at the Hangout Music Festival back in May, Sonny finally announced the release date for the remix and corresponding music video, which was made in collaboration with Apple Music this Black Friday. It was most definitely worth the extremely long wait.
Sonny unleashed a fantastical "Red Lips" music video starring The Witch star Anya Taylor Joy as the not-so-innocent celestial being who battles rhythmic, double-jointed demons. The futuristic video boasts Sonny as the co-writer, producer, and editor, alongside director Grant Singer, who also directed the music video for "Burial".
When asked in an interview with Pitchfork about the idea behind the story, Skrilex said:
"The first thing that went through my head when I heard the song is that it starts out kind of pretty, but still dark. It feels almost schizophrenic. The way Sam Bruno, the vocalist, delivers the song, it feels like she's afraid of something. The idea was, what if this girl was sitting here by herself, and when the key changes in the song, the sky just went black and these creatures come out from behind and it's this nightmare she's running from? It's this girl in your head, and this is what she's seeing."
Sonny went on to identify fantasy thrillers The Cell and The NeverEnding Story as inspiration for the aesthetics and visuals mimicked throughout the dream-like video. As for the long wait, he cited editing as a time suck since the video is predominately fantasy.
GTA – Red Lips feat. Sam Bruno (Skrillex Remix) | iTunes