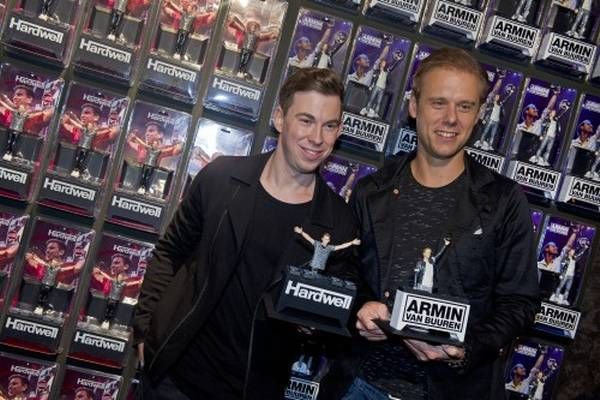 Remember when we were all children playing with our Hulk Hogan, G.I. Joe, Batman, Wolverine action figures and it was the time of our lives? Well now, two of the most successful DJs of our era have just received their own action figures as well.
Hardwell & Armin van Buuren have created their own action figures and they may last longer than the DJs themselves. The guys are depicted doing some of their signature poses, With Armin's headphones in the air and Hardwell's version of a Jesus pose. These action figures come right in time for the holidays and we're going to go ahead and predict that these will be some pretty popular gifts.
If you go back just two years ago, Daft Punk also received their own action figures. That being said, it will be interesting to see who will follow in the footsteps of these three acts.
For just €49,95 (approximately $53.61), you can get the action figures of Hardwell and Armin van Buuren today!

Check out how they created Hardwell & Armin's action figures below.
Armin van Buuren

Hardwell