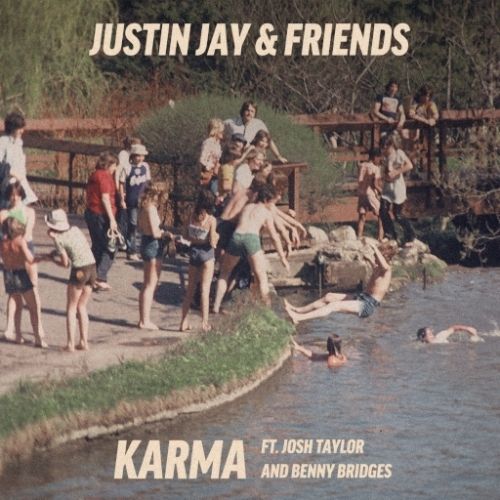 Justin Jay & Friends – Karma feat. Josh Taylor & Benny Bridges
With a college degree under his belt, Justin Jay dove head first into his post-graduate life as a producer. In his last release, a remix of Alison Wonderland's "Take It To Reality," he brought on guitarist and college buddy, Benny Bridges, seamlessly infusing an edgy hint of rock in the otherwise techno-focused track. This time around, Justin and Benny bring on vocalist Josh Taylor for their latest track, "Karma," as an introduction to a project now known as Justin Jay & Friends.
The project has been previewed at many of Justin's performances over the past year, including those at Desert Hearts and Coachella. "Karma" opens with Josh's silky vocals over a soft tribal percussion before introducing the guitar and synth-loaded progression – all blended in a distinctive deep house potion. This track is just the beginning of what is sure to be an extensive chapter of Justin's career, as he looks to bring on more "Friends" to the project. Stay tuned for the November 24th release on the well-respected Black Butter Records.
Justin Jay & Friends – Karma feat. Josh Taylor & Benny Bridges