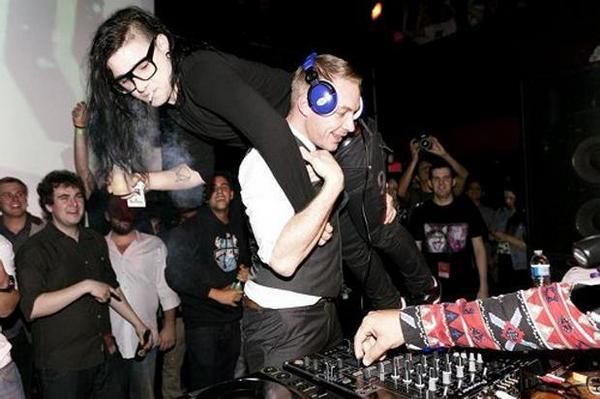 It doesn't even matter if an LP or EP was released a few months ago. We're already thinking about the next big drop. That's why it's obviously a big deal when Skrillex and Diplo are starting to tease us with new Jack Ü material.
While on the red carpet as part of an interview with Bailee Madison and Frankie Grande at the American Music Awards, mere hours before winning Collaboration Of The Year for "Where Are Ü Now," the duo touched on a few subjects, including trying to convince Ariana Grande to make a video for Major Lazer track "All My Love." Sonny worked his way into the conversation by casually addressing Jack Ü's whereabouts. Turns out, an EP is in the works and should see a release date sometime early next year. If it's anything like their last effort, we should expect new music no later than February/March, just in time for spring and summer festivals.
Watch the interview with Jack Ü right now!