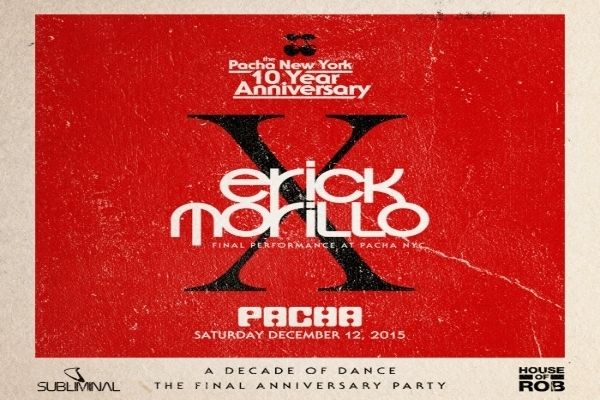 It has been ten magical years that Pacha NYC has called 618 W 46th street home, however after a decade long run, today the club has announced that in January of 2016, it will be closing its doors for good. Pacha NYC has been the home to the NYC-styled 24 hour marathon, and the place where DJs and producers have made their mark in dance music. The late Rob Fernandez transformed and transcended Pacha to new and larger heights with his brilliant vision Pacha parties should be carried out. Pacha's four levels (the basement, Pachacha, Mezzanine, & Pachita) all with their own identity, which distinguished Pacha from other clubs around the world.
Pacha has been recognized by DJMag as one of the best nightclubs in the world ,and as the "Best Superclub" at the Club Awards for five years. It is set to close in January, meaning that there will be over a month of incredible farewell parties to be held at the famous club. Pacha NYC's President Eddie Dean talked about the evident shut down of Pacha by expressing that,
"The average nightclub lasts 18 months – we lasted 120. It's been a wild ride that none of us will ever forget. Our final parties will celebrate the different artists, styles, and scenes that have made Pacha great".
This December, Pacha will be celebrate their tenth anniversary throughout the entire month, with a star studded lineup that features Dirty South, Markus Schulz, Jonathan Peters, P.Diddy and many more. The highlight of the lineup will be the performance by its founding resident and chairman of the board, Erick Morillo who performed the opening party (which sadly was shut down early due to overcrowding and drug use) and should blow the roof off at Pacha. Morillo will surely put on an emotional performance at the residence he has called home for the last ten years.
Make sure to head out to the legendary nightclub soon before the doors shut for good, and be sure to check out the event calendar.