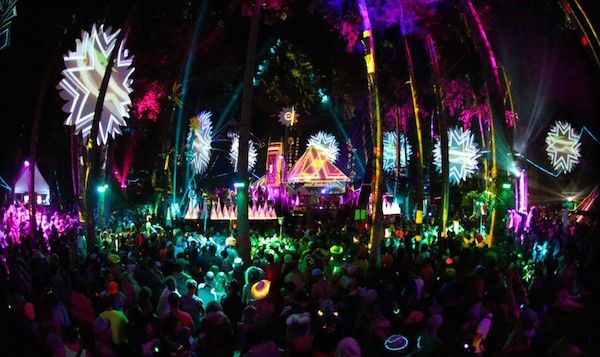 Deriving its name from a religious mythical pure land whose reality is visionary, spiritual and extra-dimensional, Shambhala Music Festival has flourished from its humble beginnings on the Bundschuh family's farm in Salmo, British Columbia into Canada's largest and most revered electronic music gatherings. With its 18th installment just barely sinking below the horizon, Shambhala has proven yet again its unwavering staying power as one of the most influential and thoughtful annual celebrations the electronic music world has ever seen; complete with 6 jaw-dropping stages, a multitude of workshops, movement classes, yoga, and a radiant personality.
After experiencing the success of its 2015 gathering, Shambhala invites its attendees to take a trip back to the Salmo River Ranch to relive the love, the music, and the endless dance of Shambhala Music Festival with their Official 2015 Aftermovie, featuring appearances from this year's acts, soaring aerial shots, priceless moments, and bouncing beats by Shambhala artists Coyote Kisses and Tantrum Desire with Solah.
What makes Canada's premier festival stand out above the rest, besides its breathtaking setting of mountains and greenery, top notch musical performances, and endless supply of one-of-a kind artistic expression, is its mission to foster an underlying sense of community that seems to attract an incredibly open and eclectic crowd of human beings. Festivalgoers were treated to the healing properties of music from over 300 different acts as well as enormous amounts of art and creativity over the course of four days, resulting in yet another year of life-changing memories amongst friends, both old and new.
Tickets for Shambhala 2016's gathering, taking place from August 5th – 8th on Canada's Salmo River Ranch, are on sale now! With early bird tickets already gone, it seems Shambhala is on pace for another sell out year in 2016, so act fast to be a part of the Shambhamagic.