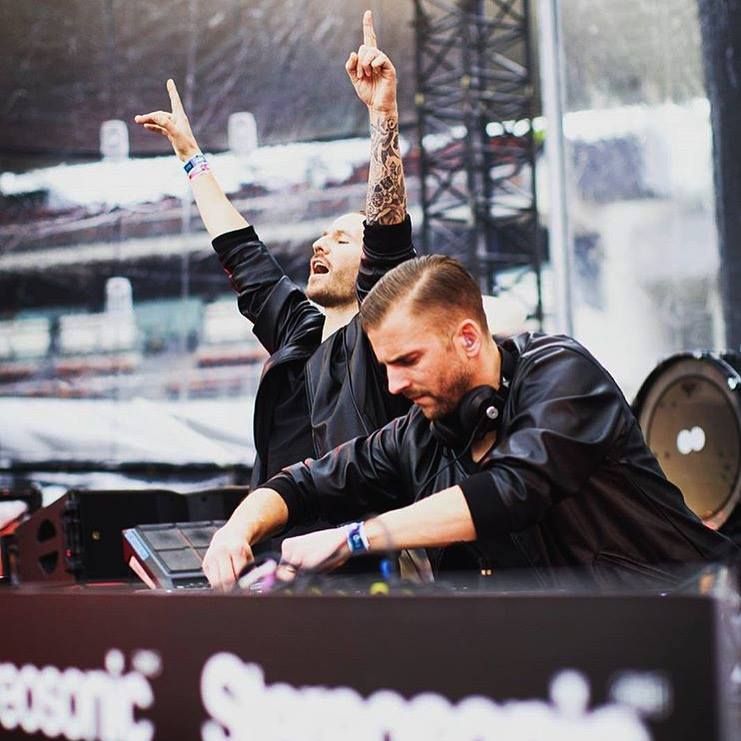 Merry early Christmas, Galantis fans. Christian Karlsson and Linus Eklow, better known as Galantis, have just announced their gift of a 2016 tour, touching down in ten major North America cities and ten in Europe. For those not located in or near a city on the tour, luckily they are all hot spots that are must-visits anyways…Vegas, Chi, LA, etc. Two birds, one stone.
Galantis has built up quite the international fan base, especially over the past year with the release of their Gold single and best to date, "Runaway (U & I)," leaving just about everybody with the feels and the need to get up and dance. The track has a beautifully unique sound of its own, and will memorably be the summer anthem that made it officially official for Galantis. If things weren't heating up enough already for the two, they dropped highly anticipated debut album in June, Pharmacy, which had fans on the dance floor all summer long.
Galantis has now performed at all the major festivals including Coachella (where they first dominated), Electric Daisy, Electric Zoo, Ultra, Lollapalooza, and a handful of others. Based on their success with these, it's fair to predict their upcoming shows on the tour will sell out, so get your tickets pronto!