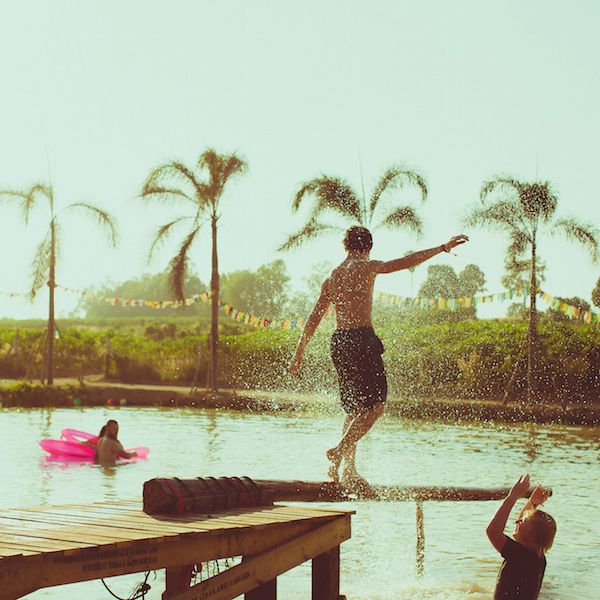 With the picturesque natural beauty of Thailand as its backdrop, Wonderfruit Festival is a one-of-a-kind, 4-day cross-cultural arts and music destination that offers attendees a sustainability focused and eco-friendly festival experience, taking place from December 17 to December 20 of this year. Wonderfruit attracts forward-thinking attendees from all over the globe with its soul enriching atmosphere, exciting workshops, and four highly conceptualized stages full of world-class international and local music; ranging from live acts, DJs, and hip-hop to alt-R&B, Thai folk, techno, regional Asian acts and circus arts, this festival has it all. Thailand's pioneering, eco-conscious and sustainability-driven festival destination just announced their third and final phase of world renowned live performers and homegrown musical acts, and there's a chance you could go for free.

New names added to this year's roster include New York's indie trio Blonde Redhead, enigmatic house producer Jacques Greene, and Austria's emerging techno stars HVOB, in addition to local legends and international talents, including: No Regular Play, DJ Aaron James, Harts, Horja Bius, Rajasthan Roots, Karsh Kale, DJ Dragon, The Asawin Band, Taibaan, The Beatle Nuts, and more. They join an impressive lineup featuring Yasiin Bey (a.k.a Mos Def), The Faint, Rhye, Submotion Orchestra, and Daedelus among its performers, alongside the world premiere of Jon Hopkins x Chris Levine's audiovisual collaboration, the iy_project.
Along with the release of its final music lineup for this year's festival, Wonderfruit also announced their global flyaway contest for a chance to win free airfare + festival tickets, which can be entered here! If you don't win the contest but still wish to experience the magic of Wonderfruit, tickets can be purchased at $160, with boutique and RV camping and hotel packages also available for purchase here.