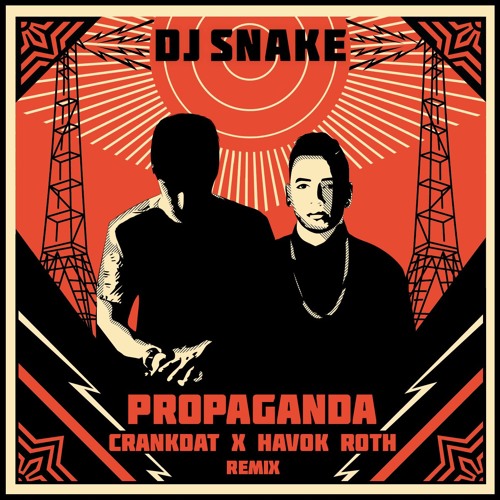 DJ Snake – Propaganda (Crankdat x Havok Roth Remix)
Havok Roth has made a name for himself by being able to melt your face with the heavy bass drops in his songs. Crankdat has also risen up in the trap scene, but with this remix of "Propaganda" by DJ Snake, the two teamed up for more of a Dubstep-House hybrid. It's a new style that has been emerging lately by others such as Jauz and Ephwurd, and its now expanding into attracting the trap audiences of Havok Roth and Crankdat. This remix of Propaganda is a clear example that both producers have really stepped otside of their normal boundaries to experiment with something new and it is definitely working for them.
The start of the track is pretty much the same as the original version of the song, until the build-up which climaxes into a filthy dub-house drop that will surely blow some minds hearing it on the big speakers. Havok Roth and Crankdat have shown time and time again that they are skilled as producers and us here at EDMtunes think they knocked it out of the park. Check out their new track below and leave us your feedback!