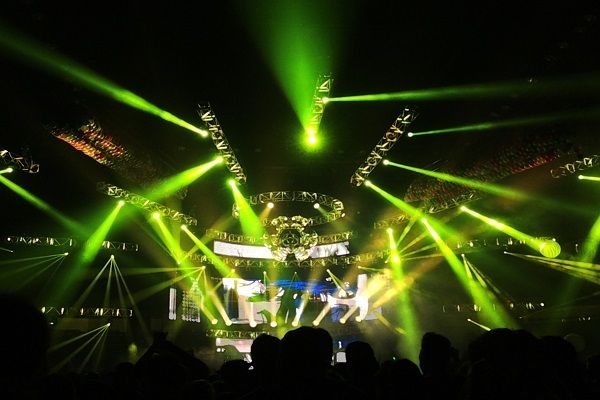 Flying zebras and dolphins, a massive metal stage with a New Year's ball and four giant LED screens, and a laser light show like no other. These are just some things that come to mind when I think about the amazing time that I had at LED Presents' New Year's Eve event, Omfg! NYE.
Let me start off by saying that I have coincidentally been to every single event that LED has thrown in 2015 at the Valley View Casino Center in San Diego, and this one is by far the greatest event out of them all. Not only did the stage steal everyone's attention, but there were about 30 or so laser projectors spread across the front half of the venue that were perfectly utilized to compliment three nights full of great music.
And speaking of the music, let's get into the fact that LED really did their best to ensure a diverse array of music for all EDM lovers. Big names such as Porter Robinson, Flosstradamus, Tchami, Borgore, and Kill The Noise graced the stage alongside up-and-coming artists such as Jai Wolf, Mija, Jauz, Marshmello, Henry Fong, and many more. While the first two days really spoke to fans of progressive, future, and deep house, the third day turned up the energy and rang in the new year with a night full of trap and bass music. Needless to say, Omfg! NYE was a great example that the EDM community is greatly unified by a love for all genres.
Although it was an dance event, many non-EDM songs got the crowd going wild as well. "All I Want For Christmas Is You" by Mariah Carey, "Dancing Queen" by ABBA, "You Shook Me All Night Long" by AC/DC, "Mr. Brightside" by the Killers, and of course "Hello" by Adele were just a few of many songs played during the event that got everyone incredibly hyped. Party Favor announced, "This feels like one big ass house party, you guys are awesome San Diego."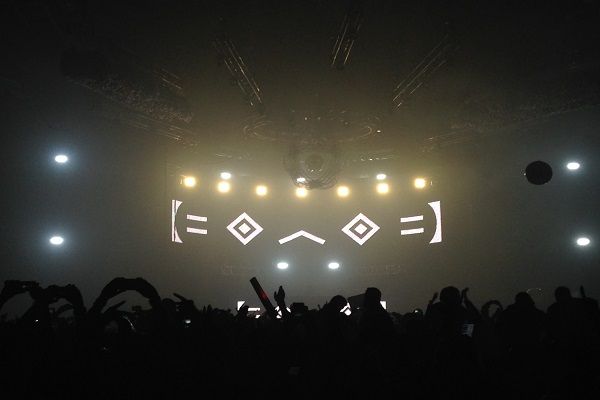 One of the most anticipated sets of the event came from Porter Robinson, whose last appearance at Omfg! NYE was back in 2011. Seeing him perform at the LED dome was utterly amazing, and everyone else in the crowd seemed to think so as well. Flosstradamus, Borgore, Henry Fong, TJR, and Bixel Boys were all warmly welcomed back after performing at last year's edition of Omfg! NYE.
While the event itself was an incredible experience, there is one thing I have to say in regards to the safety of attendees. The most important thing to remember is that there is a way to party responsibly and still have an amazing time. It may sound ironic, but it is true. Throughout the three days I attended the event, there were too many people that were in pretty bad shape. The medical tent should be there as a safety net, not a common destination. So while it is okay to party with your friends and have fun, we all need to remember to take care of each other and follow basic safety rules.
Aside from the injuries that people hopefully recovered from, the event was truly a success and I cannot wait to see what LED brings to the table for New Year's Eve this year. Check out LED Presents' Instagram and Facebook pages for more coverage of the event.
---
Feature Photo Via: Rukes