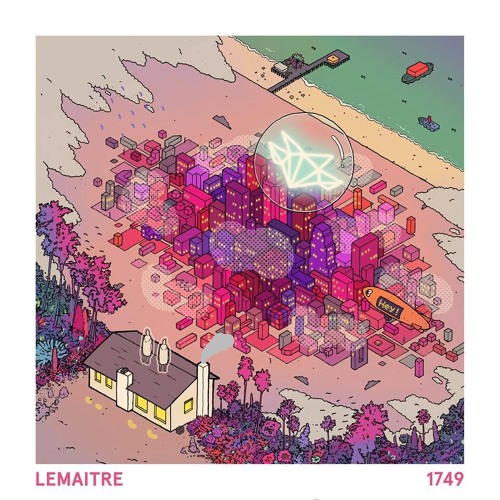 Lemaitre – Nishio 2 feat. Giraffage
Lemaitre is a Norwegian electronic pop duo that is rapidly establishing a reputation for itself. The members boldly introduced themselves to the electronic music world while opening for Porter Robinson on his brilliant and innovative 'Worlds' tour. The duo is now working on its upcoming EP, 1749, for which they already released the first single "Stepping Stone" alongside the extremely talented vocalist Mark Johns. The second release off the EP is set to feature another exceptional emerging artist, the San Francisco based Giraffage, who was also used as tour support on 'Worlds'.
Lemaitre and Giraffage have teamed up to write "Nishio 2", which immediately introduces the listener to a video game-like fantasy world. The track begins with shrill, futuristic arpeggios that immediately set the tone for the song, which seems like it is straight out of somebody's utopian daydream. Halfway through, "Nishio 2" explodes to life with a soaring and powerful injection of future bass, whose sheer beauty knocks the listener backwards after a well placed hesitation. This top notch collaborative effort is an excellent indication for the rest of 1749, which thus far has featured some serious talent and a nice range of styles in just two offerings. Be sure to grab the EP when it is released via Astralwerks on January 29th!
Lemaitre – Nishio 2 feat. Giraffage | Spotify