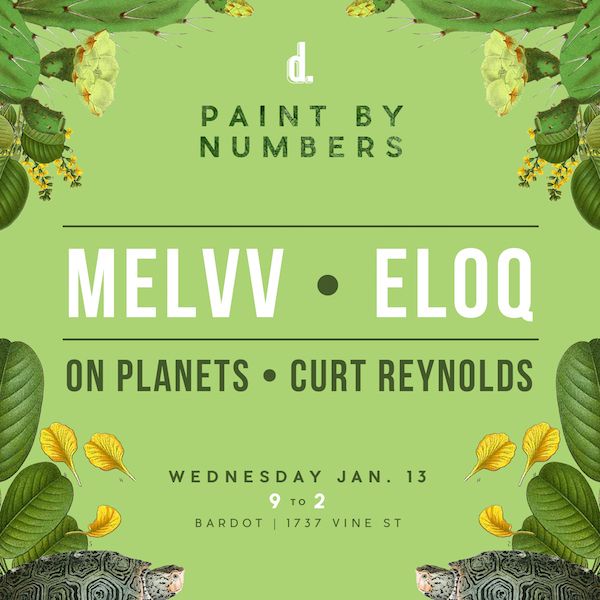 On Planets is a name you're probably not familiar with. It's ok, don't feel bad. There are only 553 people that are, if we were to go by Facebook likes. The youngster from Vancouver, Canada is the pure definition of an up and comer, and he has music heads turning their head all over Los Angeles ahead of his show at Bardot tomorrow night. His most recent remix of Pegboard Nerds' 'Emoji' only breaks the surface of what he's capable of, if we were to go off of the demos (which I sincerely wish I could share with you guys so that last sentence doesn't sound so advertorial). I caught up with the Vancouver native – who I ended up calling Sean, as I figured calling someone On Planets for an hour would be weird – upon his arrival in L.A to briefly chat about music, his classical-leaning tutelage, and ice cream. You can RSVP to catch him at Bardot here – via local scene favorites degrade.LA and their Paint By Numbers series. On Planets will be joined by Melvv, Eloq, and Curt Reynolds. If you're into any of those…roll thru.
What was the first CD or tape you ever bought?
Half Hour of Power – Sum 41
How has your music progressed since you first started?
Starting music, I was a 5 year old learning classical piano. Since then, I've played Celtic music, Jazz, Country, Funk, etc… things have gone in all directions (and continue to go in all directions) but it all manifests as On Planets.
Tough question – Where do you see yourself in a year? Does the music coming out in the electronic scene influence your direction?
My main goal this year is to delve into songwriting and create some really personal music. I've got a cool original mix (my first) coming on a new collective / record project called Manifold that I think will give a good taste of where I'm going—watch for that early in the year!
This is your first gig in LA – how do you feel about it?
I can't wait; it's also my first visit to LA, so I'm looking forward to finally putting some faces to names that have been supporting my music.
Doing anything fun while you're in town?
I'll be catching Space Yacht on Tuesday night and surfing a couple sessions to finish up in-progress tracks, but mostly eating ice cream for every meal because my mom's not around.