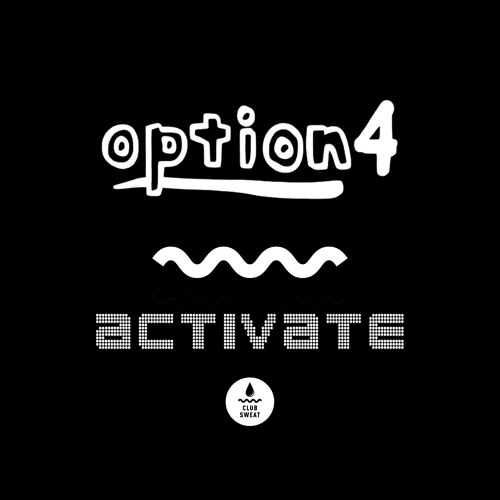 option4 – Activate EP
After a fairly quiet 2015 for option4, he ended the year on a couple of exciting high notes. First with his Vibe On/Say Woo EP released on Nurvous Records in October followed by an additional EP, Bee Dee, as 909 Til Infinity, a new venture with industry friend MANIK. Judging by his latest release, option4 is carrying this momentum into 2016. Seeing a return to the Australian label Sweat It Out, he sees his Activate EP being released on the imprint's sub-label Club Sweat, a more club friendly platform.
The title track "Activate" has a no holds bar attitude, plunging deep with a quirky melody that utilizes a drawn out pad as the bassline to give the tune a fresh edge. This particular jam has earned the "More House than Tech, More Deep than Disco" artist a play on Triple J.
option4 – Activate (Original Mix) | Download
"DOAUK" is the b-side representing a different side of option4. A darker twist to his usually upbeat and grooving productions, a precise arpeggiated melody acts as the main riff, while another less present set of midi sequences creates a funereal build up filled with conflicting, yet appeasing tones.
Option4 – DOAUK (Original Mix) | Download
All the time in the studio in 2015 has been well worth the wait for these latest slew of releases option4 has put out over the last few months. If you're looking to see him sling some records live, he's headlining Vanderbilt in Boston on January 29th and in Denver on February 11th at the Bluebird Theater.