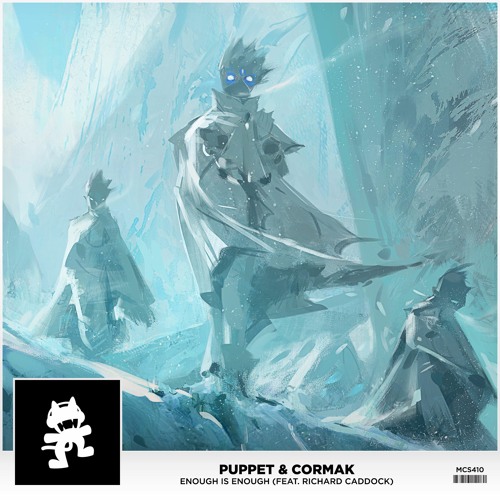 Puppet & Cormak – Enough Is Enough
Monstercat is at it again with another fantastic release, this time through the courtesy of Puppet & Cormak. This latest release is titled 'Enough is Enough' and features the vocals of Richard Caddock. As is usual with this label, this tune is full of surprises and forward thinking production techniques that really make it stand out from the rest.
It is hard to tell where to start with this track, as every different section holds something new and enchanting. The massive synth lines that make up the primary chord structure are emotional and explosive and act as the perfect foundation for the vocals to work their magic on top. There is a little 8-bit sounding arpeggiator that is constantly working its way in and out of the mix that adds a dazzling quality to the more mellow sections of the tune. This carries the energy just enough to enable slamming percussions to punch through with tremendous momentum.
Puppet & Cormak feat. Richard Caddock – Enough Is Enough | iTunes