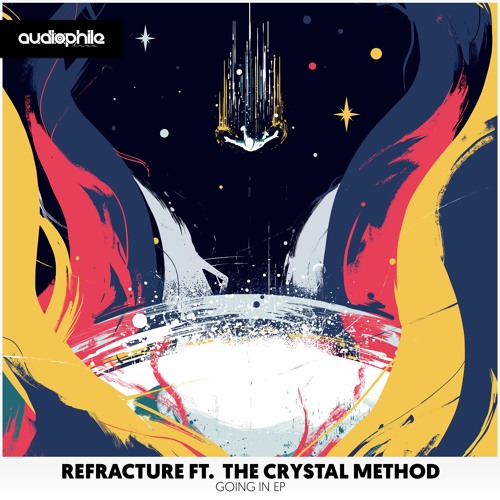 Refracture feat. The Crystal Method – Going In EP
The content that continues to fly out of the Audiophile Live camp is starting to turn some major heads. How do I know this? They just signed the Crystal Method. Yes. You read that right.
Returning to the label for his second release, with his first being a collaboration with Left/Right, Refracture's productions have been all of the genre map. Having created originals and remixes from the worlds of trance, bass and break beats featuring artists such as Lange and Paul Oakenfold, this EP Going In is a slice of break beats heaven.
As this is also not his first rodeo with the Crystal Method either (remixing their track "Difference" 10 months ago) the gel they inspire with the title track "Going In" is chalk full of energy, utilizing slight vocal chops to keep the rhythm flowing through out that leads perfectly into the second offering on the EP "Come On." Taking a darker turner with the curation of the synths in this piece, Refracture works alone to churn out his own distinct sound on the B side.
Refracture feat. The Crystal Method – Going In EP | Free Download