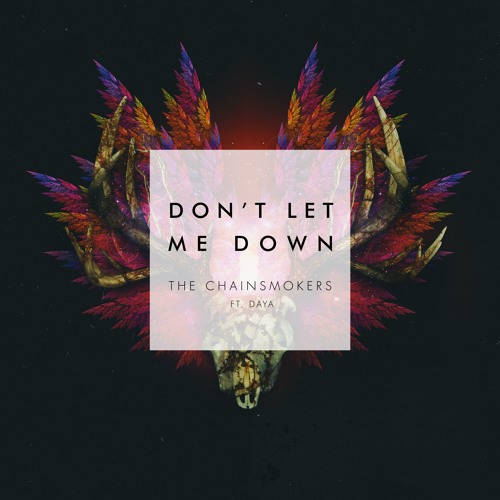 The Chainsmokers – Don't Let Me Down
NYC duo The Chainsmokers have treated us to another well-crafted single, which happens to be the official follow-up to their immensely successful summer release "Roses". This latest offering is sure to appeal to old fans while winning a few new ones along the way.
 "Don't Let Me Down", which features vocals from Pittsburgh musician Daya, opens with a strong, indie-style electric guitar riff that bodes well for the warm, sunny vibe that the song evokes. In typical Chainsmokers fashion, the production does incredibly well to accompany Daya's voice and progresses and builds with the distinct sound and attention to detail we've come to expect from Alex and Drew. That being said, the filthy, trap-style drop slows it all down and hits hard, catching unsuspecting listeners off guard. This latest release may feature a bit of a different sound, but ultimately, it still demonstrates their continued evolution as artists without sacrificing quality or creativity.
It's been a few months since their last release, which they attribute to hard work in the studio preparing new music. Listen to the song below and watch for The Chainsmokers' run of success to continue well into 2016.
The Chainsmokers – Don't Let Me Down (ft. Daya)