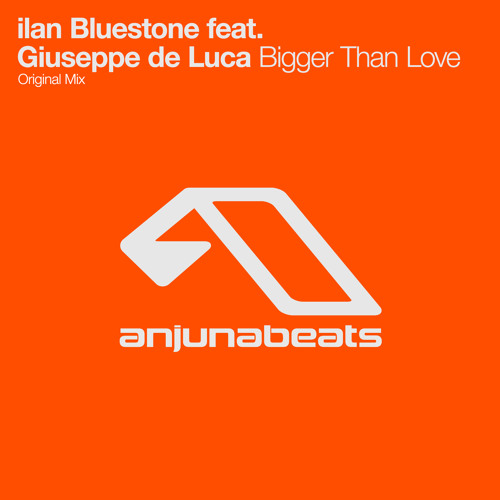 ilan Bluestone feat. Giuseppe de Luca- Bigger Than Love
Above & Beyond's record label, Anjunabeats, has been a well-respected imprint in the dance community for quite some time now. With a branch of deep house music under their Anjunadeep label, as well as their own instrumental music, Above & Beyond Acoustic, the trio has shown that they have taken a diverse array of talented artists under their wing.
One of those individuals to follow in the Anjunabeats footsteps is ilan Bluestone. The British producer has definitely had his fair share of the limelight thanks to Tony, Paavo and Jono. His newest song "Bigger Than Love" which features Giuseppe de Luca, is a perfect example of why that is so. Portraying the undying Bluestone style that fans have become infectiously attached to, Bluestone's latest single is one that many have been waiting to be released for quite a while. Along with a string of successful singles, Bluestone has remixed many songs for A&B, mixed and compiled Anjunabeats Worldwide 05, and performed at ABGT 100 and 150. Bluestone is currently touring North America along with fellow Anjunabeats artists Andrew Bayer, Grum, Jason Ross and more. Stream the track below, and stay tuned for it's March 4th release date.
ilan Bluestone – Bigger Than Love (feat. Giuseppe de Luca)