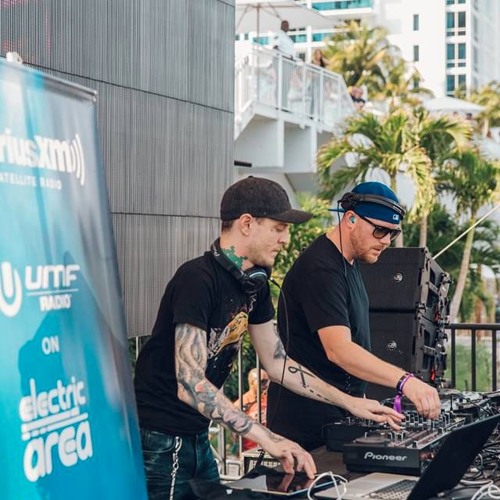 When two legendary DJs get together and play back-to-back, it's always pretty epic.  But when it's deadmau5 and Eric Prydz, it's an absolute must-see set.
After deadmau5′ set at Ultra Music Festival, Armin Van Buren tracked him down for an interview on his A State of Trance radio show.  During this interview, deadmau5 hinted at something magical: his B2B with Eric Prydz at Tomorrowland will be done live.  That's not the only thing he shared though, as deadmau5 also revealed that they will be renting out a studio for a few weeks before so he could give Eric the rundown on playing a live set.  When Joel was asked if he "could do us a favor" and bring his Twitch stream with him, he responded with, "Yeah, we could do that".
Stay tuned to deadmau5′ social media accounts to see if he will let us pop in on these studio sessions. Check out the interview below and be sure to also listen to their B2B set from Miami Music Week.