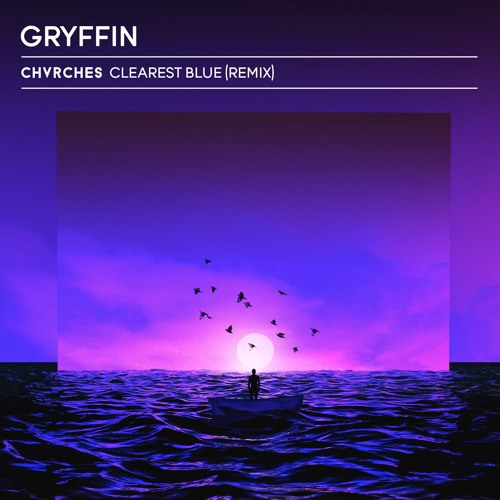 CHVRCHES – Clearest Blue (Gryffin Remix)
NYC-based rising artist, Gryffin, in the midst of his Heading Home tour, decided to drop a re-work of popular indie-electronica band CHVRCHES' track, "Clearest Blue". Apart from the song's original climatic downtempo, Gryffin takes this beautiful track for the essence of what already is and turns it out. He altered the depth of the original and put his personal twist on the track by incorporating a flowy and light tone. The intro of "Clearest Blue" makes an automatic statement, and Gryffin correlates this directly with the vocals that come, embodying straight emotion.
With an electronic vibe and topped percussion lines to compliment Lauren's vocals, I almost feel like this remix is perfect for road-trip playlist or a sorority recruitment video. Gryffin adds an echo to the songstress's voice that bounces off the re-work perfectly. Reassurance and happiness are definitely the types of vibrations I get when I listen to this; on repeat, of course. It's such an addicting melody, almost mesmerizing. Vibe with Gryffin's remix of CHVRCHES' "Clearest blue" below.
CHVRCHES – Clearest Blue (Gryffin Remix) | Soundcloud