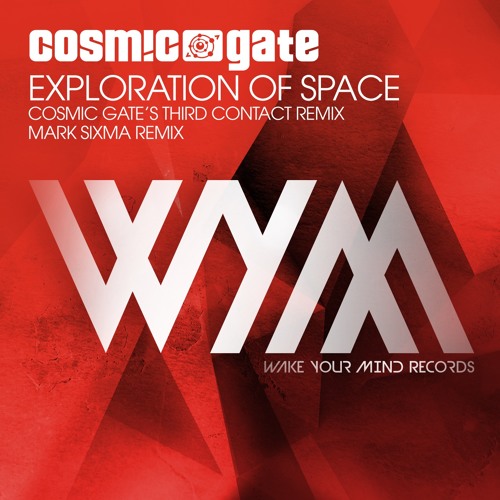 Cosmic Gate – Exploration Of Space (Remixes)
Released in 2001, "Exploration of Space" by Cosmic Gate has been a staple in the trance music scene for well over 15 years; seeing it's fair share of renditions. Back in 2010, the German duo did their own re-imagination of the tune to bring the dance floor smasher up-to-date so to speak and fast forward to 2016, they've done it again along with a Mark Sixma remix that has been added to the collection.
Cosmic Gate's Third Contact Remix takes the sound they've been working with for the past couple of years and incorporates the original sample into gaps between the electro stabs while recreating the synth sound that was produced in 2001, resulting in super drawn out build up rife with tension.
The Mark Sixma version is a tad more tame but don't let that fool you in the energy that is brought to the table. Working outside the box as of lately, the overall tone of his productions has slightly shifted to include a broader sound for his audiences which shows here.
Cosmic Gate – Exploration Of Space (Remixes) | Download