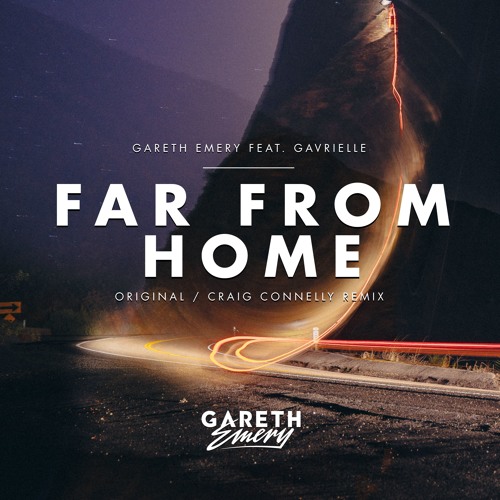 Gareth Emery feat. Gavrielle – Far From Home
(Craig Connelly Remix)
If you consider electronic music to run to the very core of your being, the name Gareth Emery strikes a bell. The UK DJ/producer recently made his triumphant return with his highly anticipated 3rd artist album 100 Reasons To Live.
With the lead single 'Reckless' and the other masterfully crafted songs on the album, Gareth cements his legacy among side some of the greats in the industry. Each of the songs are jam packed with high-end melodies, illustrious atmospheres and powerful vocal deliveries confirming his skill for conjuring tunes with no expiration date. He's here to remind us a good melody has the power to change the world for an instant. Check out Craig Connelly's stellar interpretation of 'Far From Home' below! Out on Armada 4/29.
"From the moment I first played this out at ASOT festival back in February I knew straight away it was something pretty special. Craig Connelly took 'Far From Home' to an entire new level." – Gareth Emery
Gareth Emery feat. Gavrielle – Far From Home (Craig Connelly Remix)