Coming up to their 18th year of production, Shambhala Music Festival has released probably one of their biggest lineups yet. Starting off as mainly an underground festival that showcased names that aren't so popular to the mainstream, Shambhala has slowly started to shift in a new direction, attracting some of the worlds biggest DJ's and bringing in massive audiences that are growing massively each year. The festival has stayed true to its roots, never accepting any corporate sponsorships, to retain a true reflection of the people on the dance floor and their vision of what their community looks like.
This year, the event is already sold out and will be hosting 300+ DJ's, and 400 hours of entertainment at 6 different stages.
The Amphitheatre: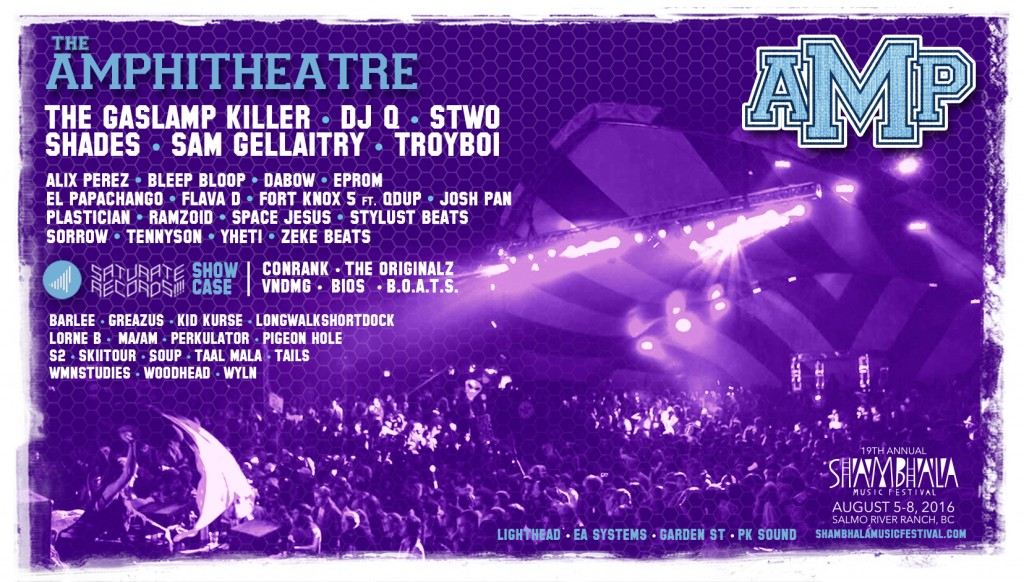 The Village: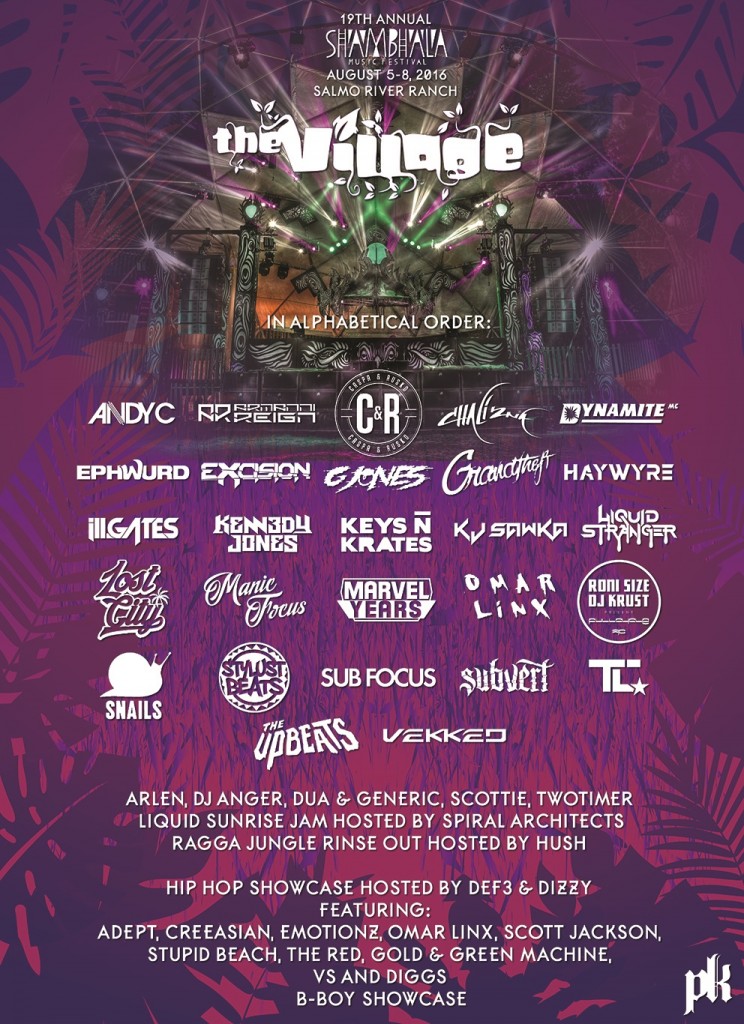 The Grove: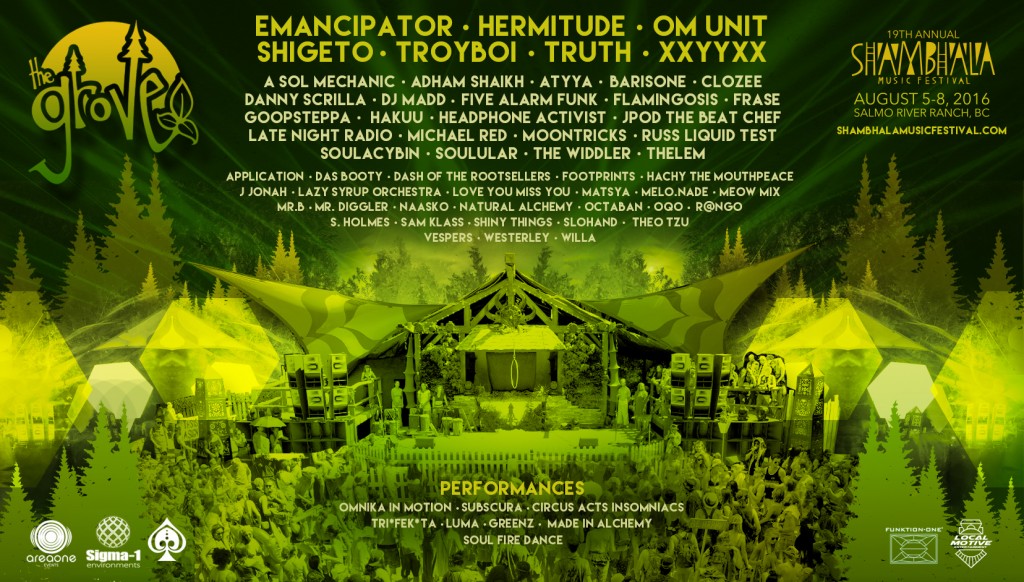 Fractal Forest: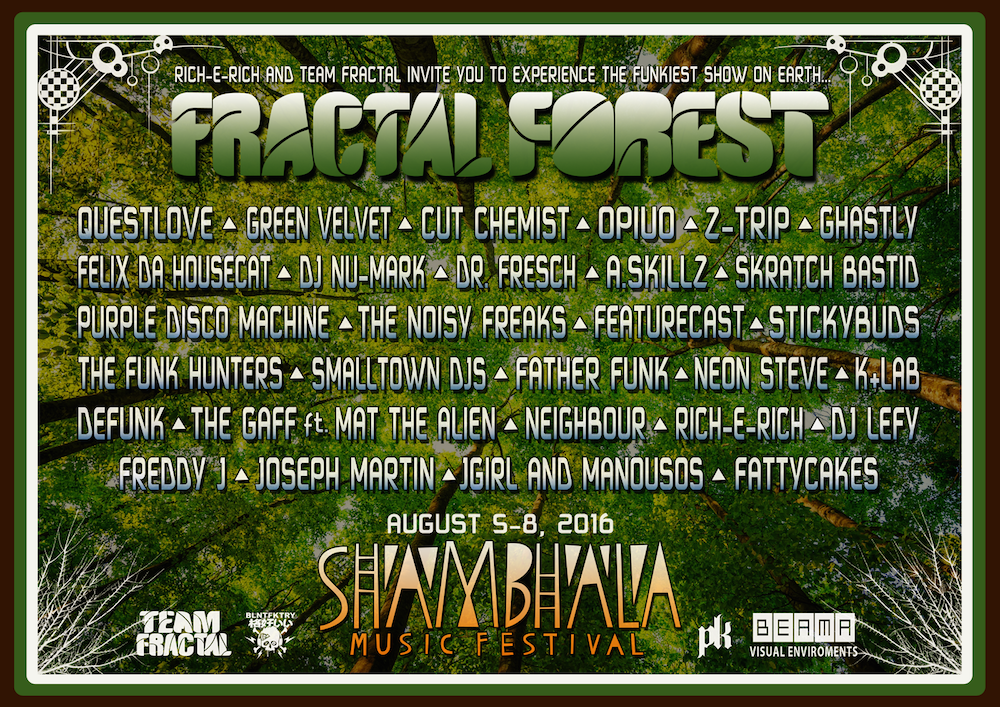 The Living Room:


The Pagoda: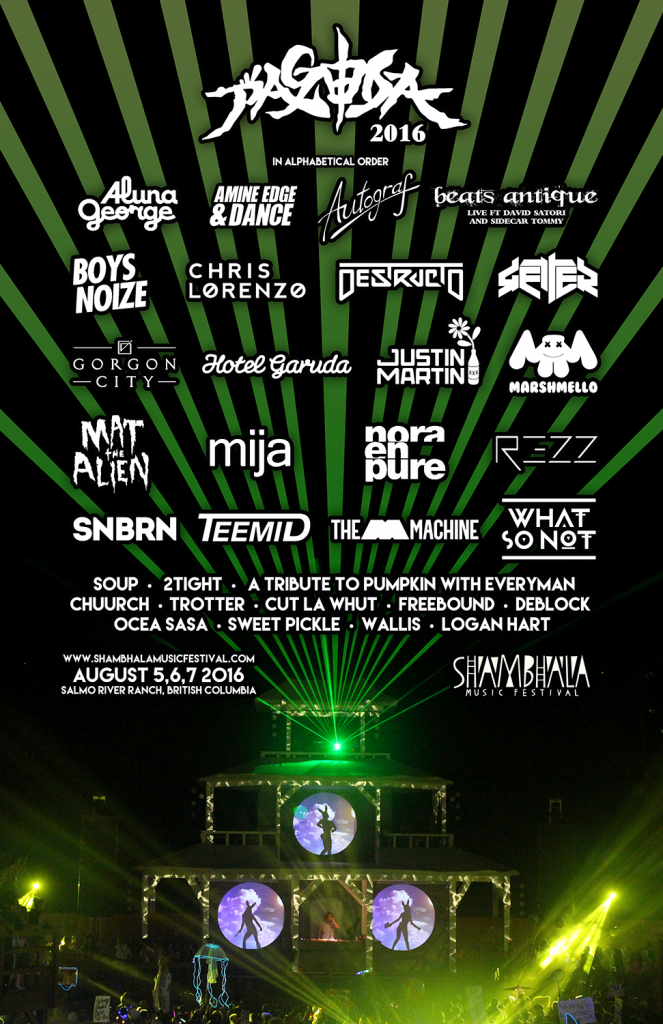 All in all, Shambhala is expected to be one of the best festivals in Canada this year and as the years go on, it will continue to grow exponentially to the point where people from the furthest reaches of the world will be coming to attend. Spread the Shambhalove and join us for the 2016 edition in Salmo, BC on August 5-8!