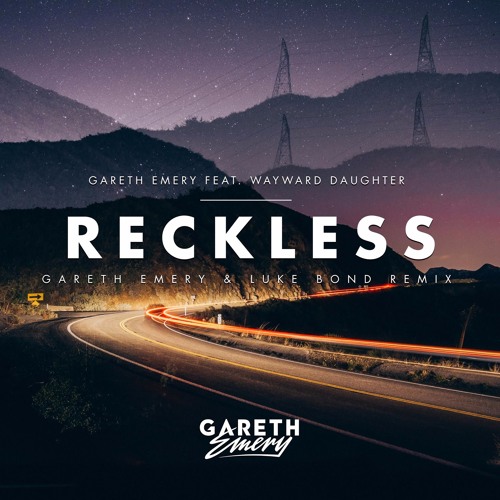 Gareth Emery – Reckless (Gareth Emery & Luke Bond Remix)
Gareth Emery and Luke Bond bring us another trance track we wont be forgetting anytime soon. If you've heard the Luke Bond remix of Gareth Emery's "Soldier" then you probably have high expectations for another collaboration by them, don't worry you wont be disappointed by "Reckless". Gareth is known for bringing great vocalists into his tracks like he does here with Wayward daughter on. Coming off his brand new album 100 Reasons to Live this ones sure to be big this summer.
Gareths latest album 100 Reasons to Live just arrived April 1st featuring collaborations with Ashley Wallbridge, Christina Novelli and Ben Gold. The album was inspired by Gareth wanting to show the world there is much more to life out there yet to be discovered. After some struggles within himself a couple years ago Gareth rediscovered his passion for what he does and the true reasons he got started in this business. He wants this album to be a similar kind of motivation to all of us across all walks of life. He's been posting pics non-stop on his facebook showing us his 100 reasons to live.
Be sure to check out "Reckless" and get your copy of 100 Reasons to Live. Catch Gareth live if you get the chance he'll be at the Haven nightclub in Atlantic City on April 23rd.

Gareth Emery – Reckless (Gareth Emery and Luke Bond remix)