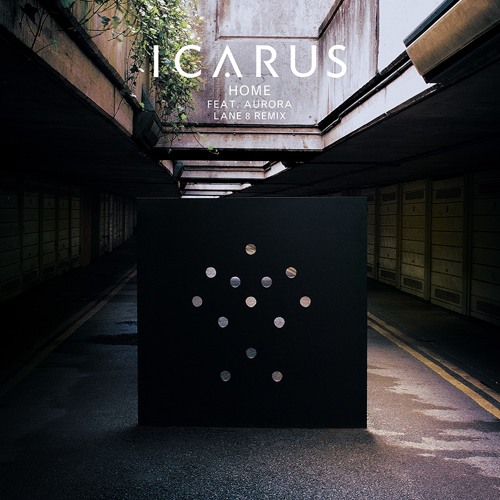 Icarus – Home feat. Aurora (Lane 8 Remix)
Ever since stumbling upon his productions back in 2013, the first one being his remix of Le Youth's "COOL", I've tried to cover everything Lane 8 has released since then. The progression that has transpired has been that of a gentleman whose journey has taken him through countless genres that extended beyond the studio.
Recently releasing his Rise (Live & in Session) EP a few weeks back, Daniel Goldstein hits the remix train again with his rendition of Icarus' "Home" featuring Aurora. In true Lane 8 fashion, he makes the track his own; giving his own unique spin on the tune while leaving some remnants from the original intact. Out of the gates, he leaves his impression with some trade marks ethereal chords aligned in such a way to give those slight vocals ques even more oomph in grabbing the listeners attention. Making way for the darker and more earthy tones that Icarus provided, both heavenly vibes and the ones that bring you back down to earth are seamlessly melded together, an array of tension arises that breaks into a wall of emotion as the peak takes hold.
As said down below, Lane 8 is a very inspired individual right now so be on the lookout for more new material from him sooner rather than later.
Icarus-Home feat. Aurora (Lane 8 Remix) | Download