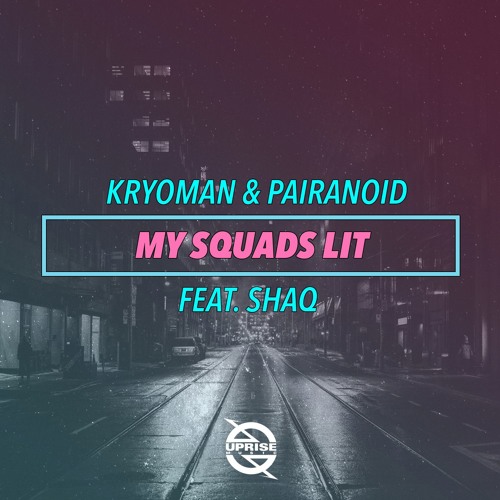 Kryoman & Pairanoid – My Squads Lit feat. Shaq
(Official Music Video)
Kryoman, Pairanoid and Shaq make an unexpectedly awesome team. About a month ago, they dropped this future house tune on Uprise Music where Shaq, who is no stranger to electronic music after playing Tomorrowworld, finally made his debut on an original production, lending his simple yet very catchy vocals. Kryoman & Pairanoid laid down the perfect canvas around his lyrics that's sure to have you and your squad getting lit in no time! Check out the official music video, which is going crazy viral on facebook HERE featuring some badass shufflers in downtown Miami.
Kryoman & Pairanoid – My Squads Lit feat. Shaq | Download/Stream