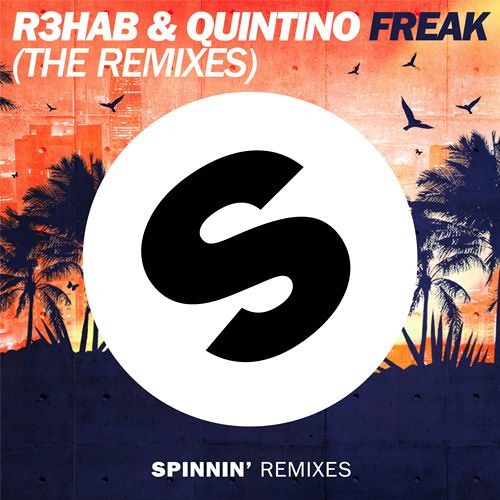 R3hab x Quintino – Freak (Remixes)
Raise your hand if you remember the hit 90's song "Freak Like Me" by Adina Howard. That's what I thought; well the original track had a classic 90's R&B sound with some pretty risqué lyrics for the time. Last month, R3hab and Quintino proved that some tracks are everlasting with the release of their take on the song titled, "Freaks." A feel good hit for, as the video shows, letting your freak flag fly.
Now this month, the track gets another refresh with 3 new flavors including a VIP remix, and mixes from Sam Feldt, and Joe Stone. Each producer brings their own style and flare sharing the good vibes this song pumps out. These remixes give us an excuse to have this song on repeat as all 3 of these deliver on one common theme said best by Adina herself, "I got a freaky secret everybody sing, 'cause we don't give a damn about a thing." Well, the secret is out, check the remixes below.
R3hab x Quintino – Freak (Remixes)