With the first weekend of Coachella Valley Music & Arts Festival concluding last night, it's now time to take a look back at the highlights of the first half of the 2016 experience in the Indio desert. The last two years has seen an incredible spike in the presence of dance music at Coachella. If you thought 2015 was big for dance music, it was not DJ headlines Coachella main stage big. Besides that incredible first-time feat accomplished by none other than Calvin Harris (included in our round up), there was no shortage of spectacular moments this weekend. Without further adieu, EDMTunes present the Round Up from Coachella 2016 Weekend One.
 N.W.A.
As usual, guest appearances were rampant at Coachella this year (more on that later). One guest appearance that stands out enough to deserve its own slide is the "reuniting" of rap group N.W.A. during Ice Cube's set. While their most famous member Dr. Dre didn't make it out, MC Ren & DJ Yella did not disappoint in their performances of "Straight Outta Compton" and "Fuck Tha Police," also providing several shoutouts to the late Eazy-E. Following the partial reunion, the group also invited Snoop Dogg out (donning only a bathrobe), to perform his verse of "The Next Episode." These tunes are deeply embedded in music history, making this performance even more special for those in attendance.
Calvin Harris Headlines Coachella Stage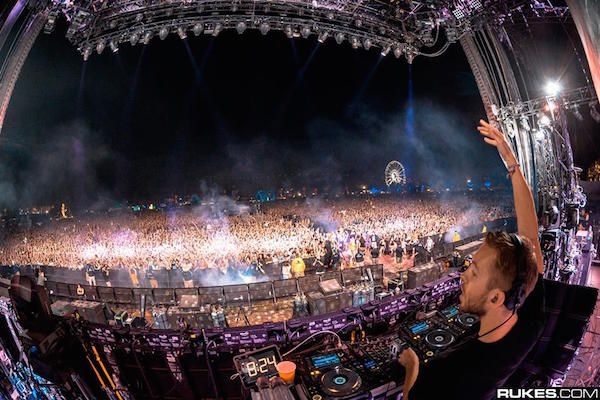 Last year, Kaskade broke Coachella records with his
main stage performance
, and this year
Calvin Harris
got to piggyback off of that dance music success when he was selected as the first DJ to headline the Coachella main stage. The lineup was noticeably heavier in dance music this year, so it was only fitting that 2016 was the year for a DJ to be selected as the main stage headliner for the first time.
 Politics
The presence of the political views among both Coachella artists and attendees was certainly noticeable this weekend. On Day two, rap group 
Run the Jewels
 opened their main stage set with a video projection of Presidential Candidate
Bernie Sanders
welcoming the group to the stage. Sanders is far and away the favorite candidate among the millennial population who make up the majority of Coachella attendees. RTJ used their time on stage in front of thousands of people as a platform for their political support of Sanders. With Sanders as the frontrunner for millennial voters, it's pretty obvious who the least-liked candidate is among the same age group. During his guest appearance with DJ Mustard, rapper YG calmly asked his audience to raise their middle fingers as he began chanting "Fuck Donald Trump." Following the chant, Mustard queued YG's new song 'FDT (Fuck Donald Trump),' which received a rousing response.
Guest Appearances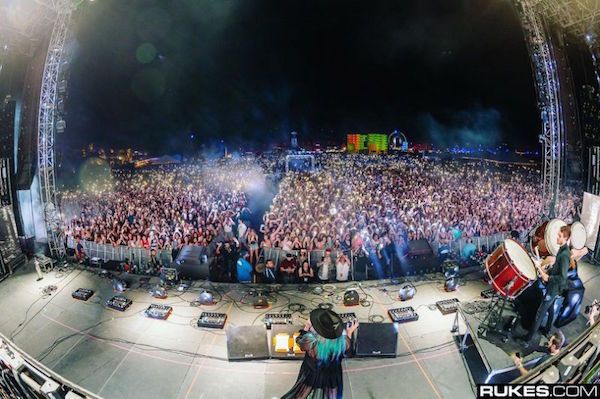 As we mentioned, guest appearances were plentiful at Coachella this year, particularly amongst DJs. On Friday night,
Jack Ü
 brought 
Kanye West
,
Aluna Francis
of
AlunaGeorge
 and
Post Malone
 to the stage. On Saturday,
Disclosure
was joined by
Francis,
Lorde
 and
Sam Smith
. Meanwhile, 
Zedd
and
Kesha
stole the show at the Outdoor Theatre performing their song "True Colors." On Sunday night,
The Chainsmokers
 rocked the Sahara Tent along with
ROZES
and
Daya
 to perform their songs "Roses" and "Don't Let Me Down" respectively. In addition to the two vocalists, Alex and Drew did something none of us expected, bringing 
Third Eye Blind
 out to play their hit song "Jumper" live. Last but certainly not least, Calvin Harris welcome Big Sean, Rihanna, and John Newman to his main stage closing performance that closed out Weekend One with a bang.