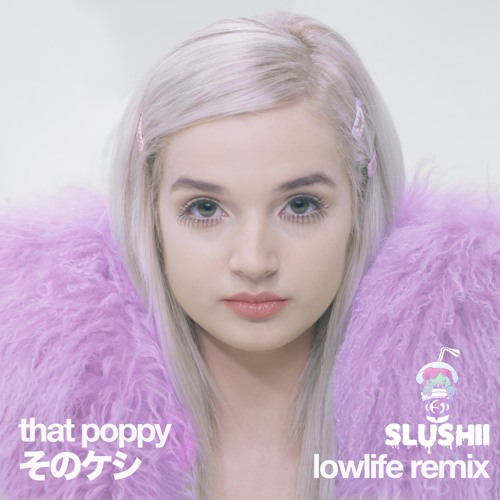 That Poppy – Lowlife (Slushii Remix)
Hold the phones. Am I dreaming? It's been all of 1 week since Slushii gave us some new music, whether an original or a remix. And without even the chance of forgetting about him, he's back. This time with a remix of a song titled, "Lowlife" by a rather unknown artist, That Poppy. The original track has some good island vibes and is one that will most likely be a guilty pleasure you refuse to admit that you're into. Guilty pleasure or not, the girl has talent that Slushii recognizes and keeps her vocals as an integral focus of the track.
With this remix Slushii again shows incredible variety and goes back to, what I guess you can call, a more recognizable "classic Slushii" sound. With peppy vibes and those adorable Slushii sounds, this remix is a refreshingly, almost citrus feeling, remix that will be played at pool parties all summer long. So if you're not going to catch his recently announced debut at HARD Summer this July then, kick back, grab your favorite frozen drink, and let this track ease you into the high life.
That Poppy – Lowlife (Slushii Remix)