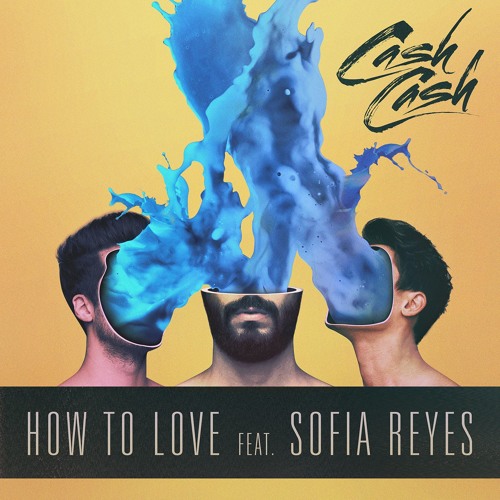 Cash Cash – How To Love (ft. Sofia Reyes)
Globally-recognized electronic act, Cash Cash, consists of a trio of both friends and brothers. Samuel Frisch, Jean Paul Makhlouf, and Alex Makhlouf produce and DJ as one talent. Since coming together in 2008, the group has delivered heat – reaching charts on Billboard, Hype Machine, US Pop Songs, UK Dance Charts, and UK Single Charts. Their talent clearly did not go unnoticed, signing with the likes of Universal, Spinnin', and now Big Beat. Year after year, the last three being significant – Cash Cash has been released EP's, singles, and remixes that brought them the recognition and fans they have today. You might be familiar with their high-ranking single, "Take Me Home".
The three-act talent has announced their forthcoming 16-track debut album, "Blood, Sweat & 3 Years", as well as the premiere of the first track "How To Love". Playing the track instantly, I could identify that this was Cash Cash's signature style. Illuminating true uniqueness, this track vibrates a summer vibe with light percussions, vibrant dance-pop elements, and electrifying melodies. The vocals of Sofia Reyes enhances the sound quality of this track, resonating with the listener. Watch the official music video below and grab a copy of the new track here.
Cash Cash – How To Love (ft. Sofia Reyes) | Spotify