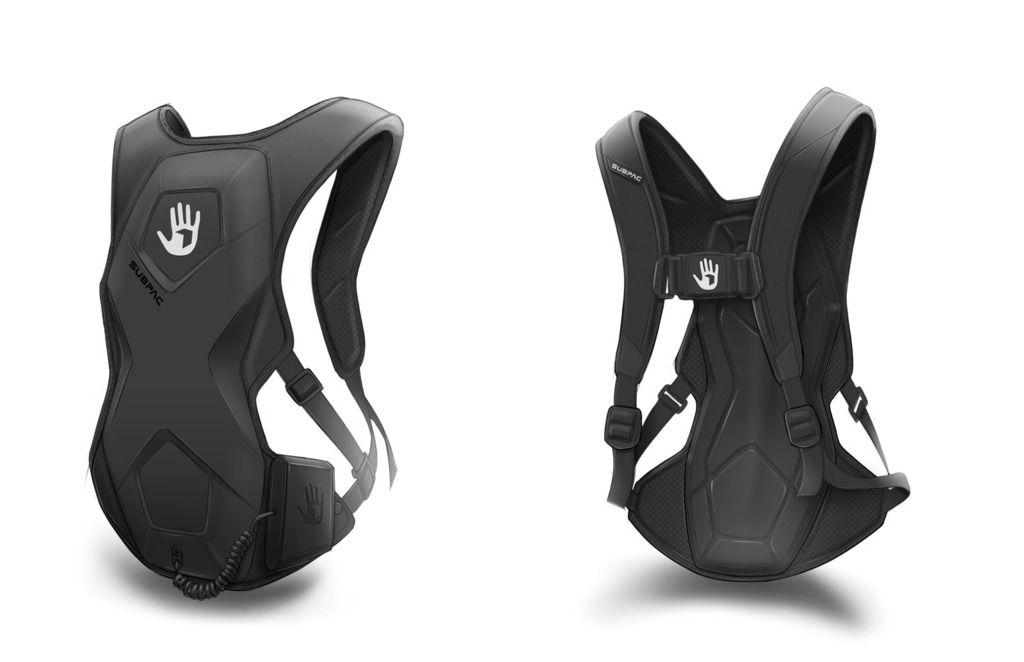 The SubPac, a true innovation in personal audio, is gaining traction with investors, as more individuals begin to become aware of the unique product.
This exciting new innovation in audio, allows you by wearing a "SubPac" backpack, to feel the extreme low end of recorded audio, in the same way a large, non portable, subwoofer at home or in a club would. This has intrigued investors due to the fact that for audiophiles, there is an obvious lack of physical, body shaking, low end when you listen to music through headphones, but also the fact the low end either from studios, or shows, can be extremely disruptive. The SubPac aims to solve this problem by vibrating the wearer, instead of a large speaker doing the same.
To further the momentum of this new product, it was recently brought to the public's attention that iconic producer and composer Richie Hawtin is investing and endorsing the SubPac system, after seeing the potential it has to benefit creators and listeners of music. Another notable electronic music act, Dada Life also backed and invested in the product. There are a surprising number of musicians, and notable tech guru's including Android Co-Creator Andy Ruben backing the product.
It will be extremely exciting to see how this product develops over time, and also to see how it changes the personal music listening experience.