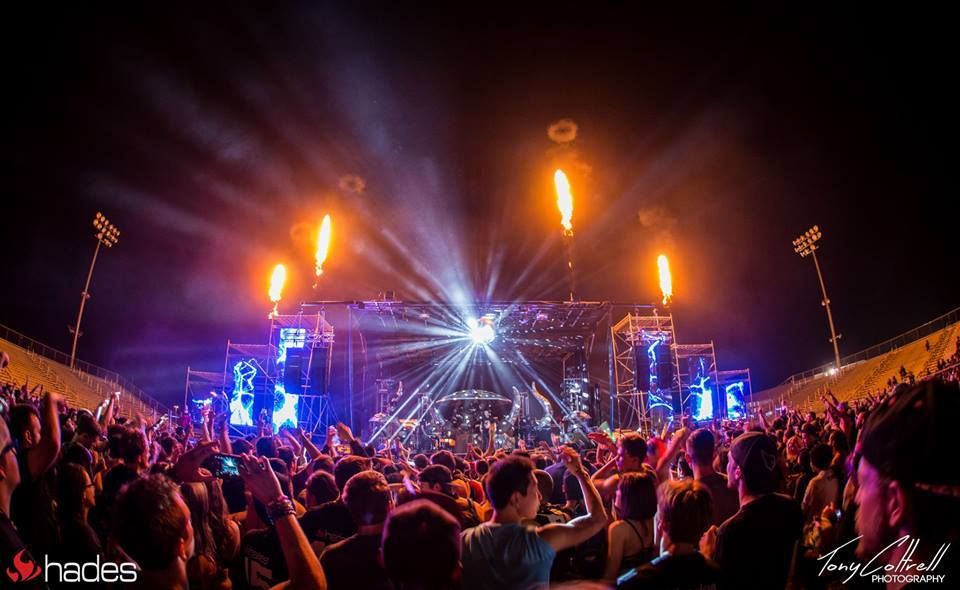 Dirty Disco is a massive event unlike any other. What began seven years ago as a humble rave in the middle of the Sonoran Desert has been quickly becoming a mainstream destination for fans of dance music's harder hitting genres. This year's Dirty Disco returns to the desert on May 21st, boasting an extremely unique lineup which is attracting a lot of attention for not being afraid to push boundaries. This year's lineup features heavy hitters from a diverse range of genres including raw dubstep, electro, psytrance, hardstyle, and drum and bass. Check out this year's lineup: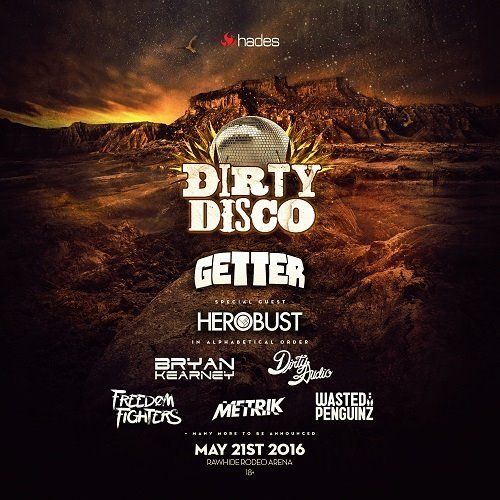 It is truly exciting to watch this event grow so rapidly. This former underground rave has gained such popularity that Arizona based event organizers Hades Entertainment, who were originally responsible for the promotion of the event in it's infancy, felt the need to shake things up a bit. In 2015, they moved the event from the desert to a massive rodeo arena, which allows attendees to still get plenty dirty, while adding massive production, and massive artists. Last year's festival was an absolute success, check out the 2015 recap video below:
There is a definite buzz in the air for this years event which is coming up fast. This year, fans can expect impressive production, a relaxed festival environment, more fans, as well as way more lasers and pyrotechnics, which is what the festival is colloquially known for. Also, on a side note, unlike many new festivals, Dirty Disco is going against the status quo by encouraging fans to bring totems, rave kandi, gloving, flow arts, and many activities that have been recently become questionable as EDM continues to take over the mainstream. Dirty Disco is a truly unique festival experience that everyone should have a chance to enjoy at least once. It is coming up fast so if you are planning to make the trip, make sure you get your tickets ASAP because they will sell out! Grab your Dirty Disco 2016 tickets here, so you can enjoy one of the most unique parties that the world of electronic music has to offer.