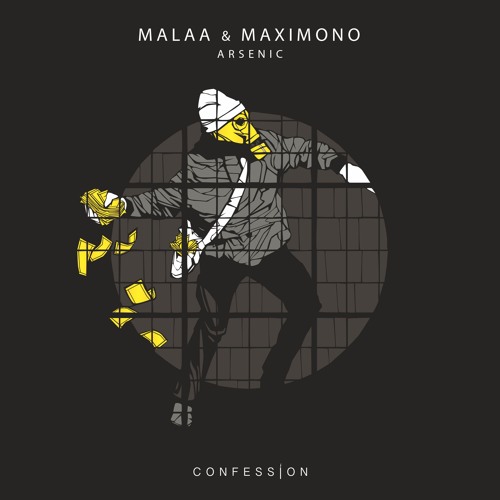 Malaa & Maximono – Arsenic
Malaa, whose official identity has not be revealed, and Maximono , a German bass music duo consisting of Sebastian Wolters and Nick Hill, have recently released an extremely dirty bass house collaboration entitled 'Aresenic'.
The track opens up with a simple drum loop that quickly introduces a fat scratchy bassline. The vocal loop persists throughout track, echoing "dance" ominously and the drop occurs around 1:33 and has breakbeat characteristics. The drop's theme itself is varied throughout the entire track by moving up and down by full octaves, and also certain variations of the theme are established by altering the length of the notes themselves (i.e. eighth vs. sixteenth notes). What's extremely interesting about this track is how it's able to establish the feeling of an emphasized "offbeat" pattern while still accenting the notes on the downbeat of every measure.
Such a great dance floor track, be sure to check it out!
Malaa & Maximono – Arsenic