Pioneer DJ has just released the newest versions of their CDJ and DJM systems, and damn do they look sleek. Aimed mainly for large scale events and festival use, each product on the Tour1 line features a 13″ touch screen, meaning that viewing waveforms and selecting tracks in Rekordbox will be easier and more comfortable than ever.
---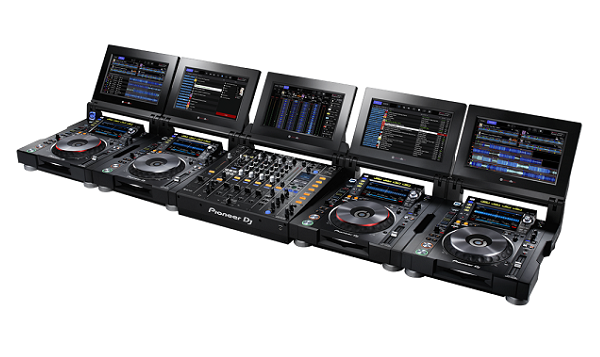 ---
Additionally, Pioneer has beefed up the construction of these babies, developing a sturdier and more reinforced design. The new structure plays into the focus of the Tour1 line, as both the CDJ and the DJM will be able to withstand more of the physical wear and tear trauma that repeated setup and tear down at events have on these products.
---
---
The CDJ-TOUR1 will be able to play high resolution audio files up to 96kHz/24-bit, in addition to FLAC and ALAC formats. The CDJ-TOUR1 also has the same layout and performance features as the older CDJ-2000NXS2.
---
---
The DJM-TOUR1 is the world's first DJ mixer to have an AES/EBU digital output, as well as a high-res word clock input. Which all adds up to incredibly precise synchronization and the best sound quality possible. The DJM will also feature a lockable LAN port, as well as two independent headphone inputs for easy back-to-back cueing.
---
---
The DJM-Tour1 is also the first mixer in the world to feature a KUVO Gateway on board, which will allow DJ's to broadcast their song ID's in real time on Pioneer's KUVO social media platform to fans all over the world.
---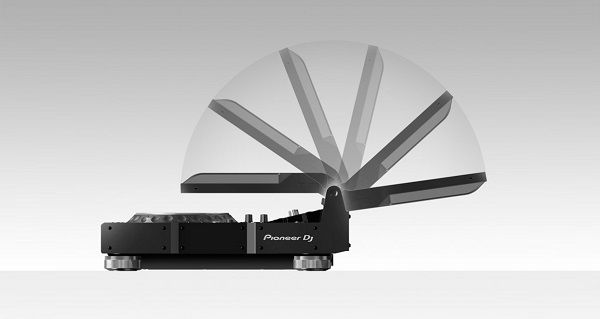 ---
The CDJ-TOUR1 and DJM-TOUR1 will be available starting July 2016, and will cost a respectable $4,999 USD and $5,999 USD, respectively. Head over to Pioneer's site to check out a full list of impressive features and specifications.