International Music Summit Ibiza's Business Report for 2016 was released this week, crowning techno as the most popular genre on Beatport.
The genre was previously the #3 best selling genre two years ago and has overtaken tech house to become the top selling overall. Trance, on the other hand, has fallen to the 10th most popular genre.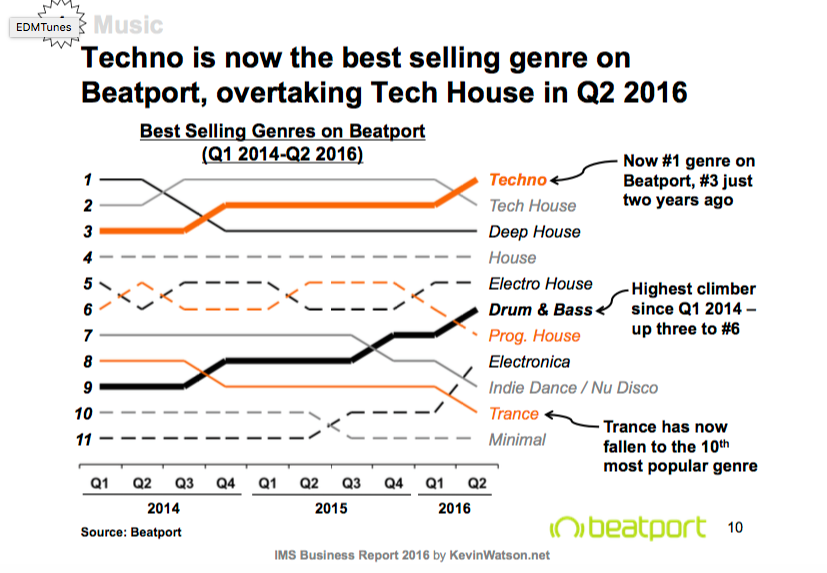 The report also noted a number of interesting facts, including that 54% of all dance sales are streams, making dance music the fifth most popular streaming genre after hip-hop, rock, pop and Latin. It also revealed that at least 1 in 7 people across Europe have recently attended a dance music event.
The report covers all aspects of the music industry, including music sales, clubs and festivals, DJs and live acts, and the industry overall. You can read the full report here. Be sure to give Enrico Sangiuliano's "X-Pollination" a listen below, as it is currently sitting at #1 on Beatport's techno chart.