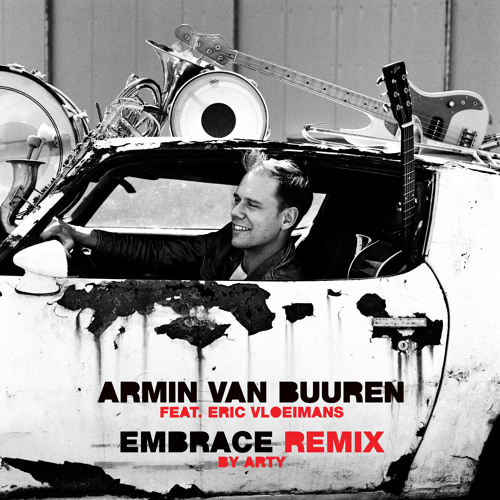 Armin Van Buuren feat. Eric Vloeimans – Embrace (Arty Remix)
Arty has been a house hold name for years for anyone who is a fan of the more melodic sides of dance music. Though he's been in the game for quite a long time, he has continued to catch our personal attention through timeless tracks like his remix of 'Hey Now' as well as his pop-friendly smasher 'Up All Night'. Being able to do more commercial stuff while still sticking to the classic dance music sound, it was no surprise to hear that he got his hands on some of the stems for the latest Armin Van Buuren tune 'Embrace'.
Arty quickly turns this monster of an original into a jaw dropping and hard hitting release. The tight bass lines and energetic percussions make this a club ready tune, while its uplifting and wide-spread synth patterns could easily fill up a stadium. The high intensity intro builds into the most lush and spacious breakdown you will hear this week, only to ramp up the energy as the chords explode throughout the final drop.
Check out the tune below, and click this link here to purchase your copy through a variety of online distributors.
Armin Van Buuren feat. Eric Vloeimans – Embrace (Arty Remix)