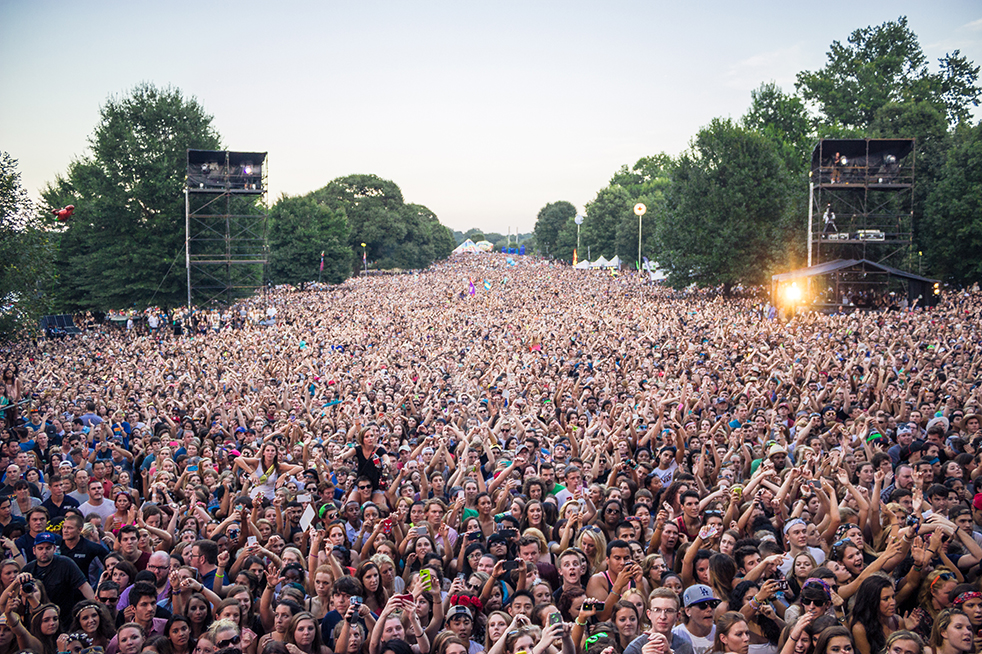 Just today, Music Midtown, an Atlanta music festival just released it's line up. In the past, the festival has been based almost exclusively around Indie Rock, Pop, and Rap, however this year for the first time in it's history, they added an EDM artist, Deadmau5, as a headliner. Quite frankly, this is a perfect match too. Recently Deadmau5 has announced that he isn't a fan of playing at EDM festivals, explaining:
 

"I like to place myself in really niche marketplaces, in terms of reaching new audiences. Regarding the EDM boom, there's EDM festivals, EDM festivals, EDM festivals. It's funny because EDC and all those big [festivals] with exclusively electronic music have managed to thankfully lock down the go-to DJs. And while they're all doing that, I get to go into emerging markets and present my music to new fans or non-fans who can appreciate something different than another rock band."
Music Midtown is no stranger to having massive headliners from the hottest genres in mainstream music, boasting acts like Red Hot Chili Peppers, Coldplay, Drake, Eminem, Lorde, and Lana Del Rey to name a few. Putting and EDM artist on the bill is also a very smart move for the festival, especially as Deadmau5 will capture an audience that would have considered spending their money elsewhere to see the genre that has been omitted until now. Be sure to check out the line-up below, and get ready to buy tickets when they are available on Friday!
---