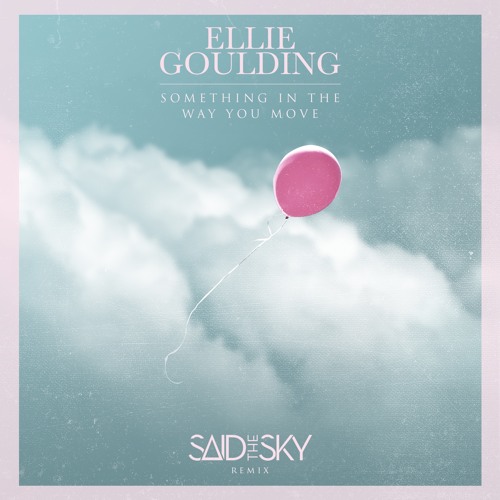 Ellie Goulding – SITWYM (Said the Sky Remix)
Said the Sky, hailing from Denver, Colorado, has been crafting some uber-vibey tunes over the last couple of years. Now, he's thrown his style onto Ellie Goulding's jam that we all love, "Something in the Way You Move".
He kept it close to Ellie's pop style track while still making this a dance floor remix with his perfectly timed bass lines and percussion buildups to get the listeners moving. Born Trevor Christensen, Said the Sky been a musician since the age of eight. He brings a wide background into his dance music production and uses it to make soaring melodies and classic bass lines. The last three years have been devoted to his music production and he hopes to make his songs an experience for all his listeners. He doesn't have any shows coming up soon but keep an eye on his Facebook so you don't miss any future announcements.
Ellie Goulding – Something in the Way You Move | Said the Sky Remix