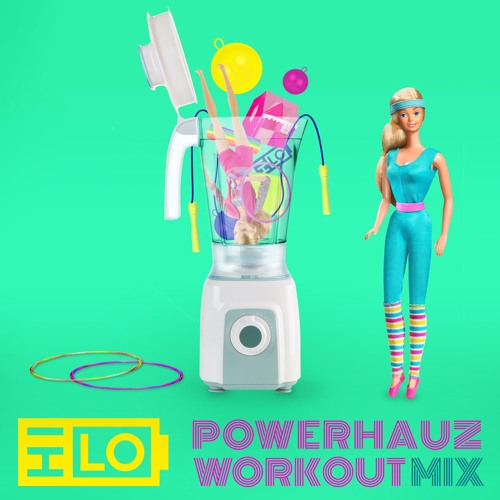 HI-LO Powerhauz Workout Mix 1 – June 2016
…And Up! And Down! Now, move it all around! Turn Left! Turn Right! Okay, let's get it tight! Oh, sorry, was just warming up to this energizing new mix delivered to us by Hi-Lo a.k.a. Oliver Heldens. If you needed any sort of spark to get in the mood for this weekend, this is it! As the first mix of it's kind, the Powerhauz Workout Mix, gives us an enthusiastic mix with beats that will make fans of all shapes and sizes want to get down. The eclectic mix is full of deep house, bass house, electro, and techno and features tracks from powerhouse producers including Eats Everything, Green Velvet and Chocolate Puma, just to name a few. Trust me, this isn't your mother's jazzercise mix.
The mix speaks for itself and will serve well as your playlist for your next gym session, daytime pool party, or nighttime dance off. The direction Oliver Heldens has taken his additional persona Hi-Lo, is definitely more towards the underground and I think we can agree, as house fans, it's a good thing. If you're digging it, check out his SoundCloud page for more dance jams. But before you do that, grab a friend, a frozen smoothie (or cocktail), some dancing shoes, and check out for this pump-up mix that will have you grooving all day and all night.
HI-LO Powerhauz Workout Mix 1 – June 2016 | Free Download