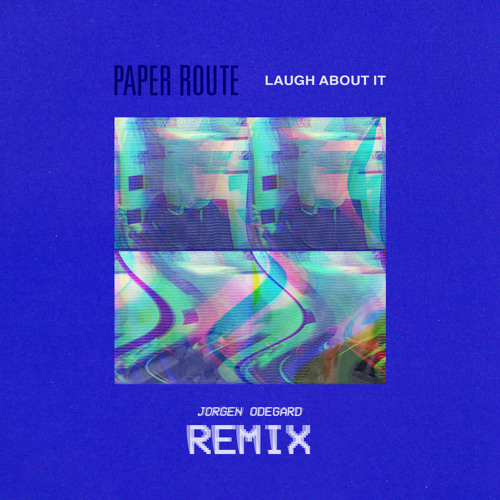 Paper Route – Laugh About It (Jorgen Odegard Remix)
Jorgen Odegard–the 19-year-old producer from Syracuse, Utah–has been steadily gaining momentum on account of his refreshingly innovative remixes and may be one of the youngest producers/DJs to receive support from acts such as Major Lazer, Krewella, Jack Ü and Baauer. In 2015, he made his festival debut at Mysteryland USA after winning the festival's "Collaborate with Bro Safari" competition, rewarding him with the opportunity to play a set on the Woodstock grounds and work an original song with Bro Safari. Odegard also officially remixed "Dream" from Imagine Dragons, which was chosen as the theme for ESPN's 2015 College Football.
This week he's back at it with a unique take on Paper Route's new single, "Laugh About It". What the remix lacks in any sort of profound bassline, it makes up for with interspersed synths & melodic guitars over top the original harmonious vocals of Paper Route's frontman, JT Daly. Much like they did for their 2012 LP The Peace Of Wild Things, when it came time to begin working on the new album the Nashville-based trio moved into a cabin deep in the hills of Middle Tennessee that they dubbed North House, set up a makeshift studio, and spent a month dreaming up material for their third album.
"We like to work within the limitations that come with being far away from everything," says Daly. "It keeps us uncomfortable in a way that ends up being really inspiring."

"Living in the North House, there was an intimacy that isn't possible in real life. I could be working on a song and hear something through the walls, and that would give me a whole new idea about what I'm doing. We were able to hunker down and just completely immerse ourselves in this shared experience."
As a result, PAPER ROUTE has carved out a vital new sound that closely reflects their purity of intention. "Making this album, we really chased the feeling we all had back when we were just beginning to discover the wonder of music," Daly explains. Charged with the raw energy that PAPER ROUTE has revealed in touring the world with bands like Imagine Dragons, Passion Pit, Paramore and Mutemath the as-yet-untitled album achieves that feeling in part by making guitars central to its intricately crafted arrangements.
To coincide with the countdown to the new album, PAPER ROUTE has just launched a new weekly series on Facebook Live. Every Saturday at 12pm PT/3pm ET, JT, Chad and Nick will chat with fans live via their Facebook page with each episode centering around a new song off the album, as well as overall thoughts on daily life, art, sports, current events, and fan submitted questions. Check out the debut episode where the band discusses the new song "Chariot" here.