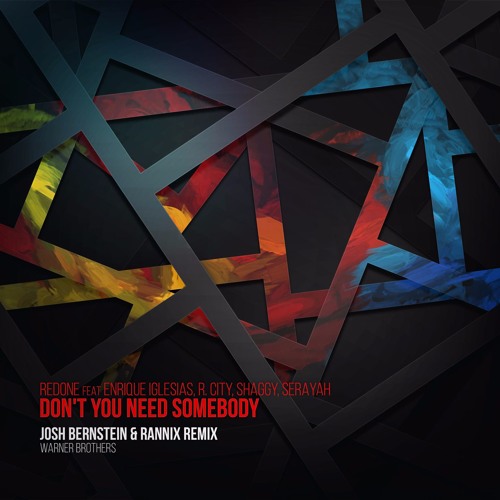 RedOne ft Enrique Iglesias – Don't You Need Somebody (Rannix & Josh Bernstein Remix)
Three-time GRAMMY®-winning producer, RedOne, is a bona fide hit-maker with an impeccable ear for champions. For RedOne's latest single, "Don't You Need Somebody" featuring Enrique Iglesias, R. City, Shaggy & Serayah, RedOne turned to the next-generation music masters, Boston's Josh Bernstein and the Netherlands' Rannix, for a re-work fit for this summer's energetic EDM (electronic dance music) crowds.
The Josh Bernstein & Rannix Remix of RedOne's "Don't You Need Somebody" takes the sexy swagger of the original and turns up the heat, pumping youthful energy and real production skills into a festival-ready, radio-friendly dynamo poised to take flight. It's no wonder Pulse Magazine hailed Bernstein in its "16 People To Watch in 2016" feature; the accolade is even more impressive considering Bernstein is also coincidentally the youngest person on that list. If Bernstein continues at this trajectory, there will be no stopping him. Additionally, DJ Mag named Rannix in its "Top 10 Young Dutch Producers" list for 2016.
RedOne ft Enrique Iglesias – Don't You Need Somebody (Rannix & Josh Bernstein Remix)